There's nothing quite like a charter fishing trip. The combination of being on the open water, the fresh air, and the excitement of reeling in a big one is truly unrivaled. But before you can enjoy all that charter fishing has to offer, there's some preparation that needs to be done. This blog post will give you a rundown of what you need to bring with you on your next charter fishing trip.
Fishing License
You will need a fishing license. There may be different regulations depending on where you are going and what kind of fish you plan to catch. For example, in some states, you need a separate license for saltwater and freshwater fishing. Do your research ahead of time so you can be sure to get the right kind of license.
Food and drinks
You'll want to bring along some snacks and drinks to keep your energy up. charter fishing can be taxing mentally and physically, so staying hydrated and fueled is important. Pack some sandwiches, fruit, nuts, and other non-perishable items that will hold up in the heat. And don't forget the cooler for drinks!
Clothing
One of the most important things to consider when packing for a charter fishing trip is what you're going to wear. You'll want to ensure you have gloves to protect your hands from sunburned or scraped by fish.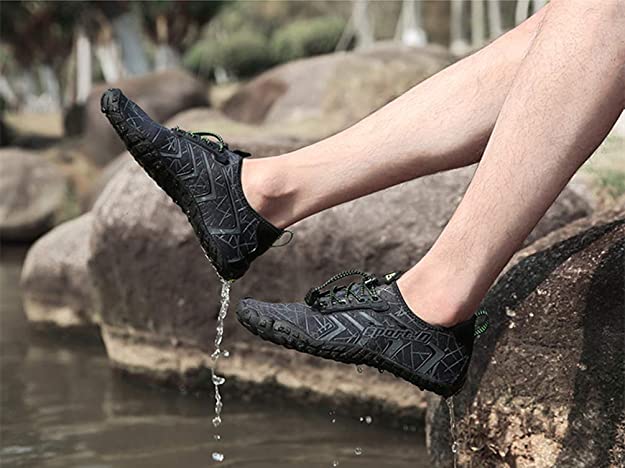 Suggested Reading: Stay Protected With These Affordable Fishing Hats Under $40
When embarking on a charter fishing trip, there are certain items you will need to bring in order to have a successful and comfortable day out on the water. You will need non-skid rubber-soled shoes. This is important for safety and comfort, as you will spend a lot of time walking on slippery decks and shifting surfaces.
Be sure to pack a windbreaker. The weather on the open water can change quickly, and it's always better to be prepared. In addition, you'll need to bring along sunscreen, hats, and sunglasses to protect yourself from the sun's rays.
Next on the list is a neck gaiter or scarf. Even if it's not particularly cold out, the sun can be brutal when you're out on the water all day. In addition to protecting your skin from harmful UV rays, a neck gaiter will also help keep you cool and prevent heat exhaustion.
Fishing Rods and Tackle
Of course, you're going to need a fishing rod and some tackle. If you don't have your own, don't worry – most charter companies will provide rods and tackle for you. However, if you have your own gear that you prefer to use, feel free to bring it along. Just be sure to pack it securely so that it doesn't get damaged in transit.
If you're new to fishing or looking to upgrade your gear, you'll need to choose the right rods and tackle. There are many factors to consider, such as the type of fish you want to catch, the water conditions, and your budget.
We've compiled a list of great fishing rods and tackle options, so you can find the perfect set for your needs.
What Is A Collapsible Fishing Rod – A Complete Buyer's Guide 2022
Fiberglass Vs. Graphite Fishing Rod: Which One Is Better?
Tuna Fishing Tackle Recommendation
Storage
Another essential for a successful charter fishing trip is proper storage for your belongings. A collapsible cooler will come in handy for storing drinks and snacks, while a backpack will be perfect for holding any extra gear you might need. And if you want to keep your valuables safe and dry, be sure to pack them in a waterproof bag.
Pharmaceuticals
A small first aid kit is always a good idea when spending time outdoors. You never know when you might need it! Be sure to pack bandages, antiseptic wipes, sting relief spray, and pain relievers.
Bug spray is another must-have when spending time outdoors. No one wants to spend their day fishing with mosquitoes buzzing around their head! Be sure to pack a strong insect repellent that will keep mosquitoes, ticks, and other bugs away.
Final thought
Packing for a charter fishing trip is easy as long as you know what to bring. Just remember to pack the right clothes for all weather conditions, plenty of storage for your gear and catch, and other essential items like a camera and hand towel. And don't forget your bait! With this list in hand, you'll be ready for anything—and ready to catch the big one.
Share the Love
If you found this post useful, please let others know about it by sharing it.