The Bahamas is a magnificent archipelago and home to some of the best fishing spots in the world. The sparkling blue waters and the abundance of marine life make this destination exceptional. If you want to experience fishing like never before, then pack your bags and head to The Bahamas.
Anglers travel from all over the world to experience the deep-sea fishing opportunities in its abundant waters. The Caribbean Sea surrounding the Bahamas is home to a variety of fish species, such as blue marlin, sailfish, and mahi-mahi, and the best way to experience them is by visiting the top fishing spots.
We'll highlight some of the best fishing spots in the Bahamas, so get ready to cast your line and catch some fish!
New Providence Island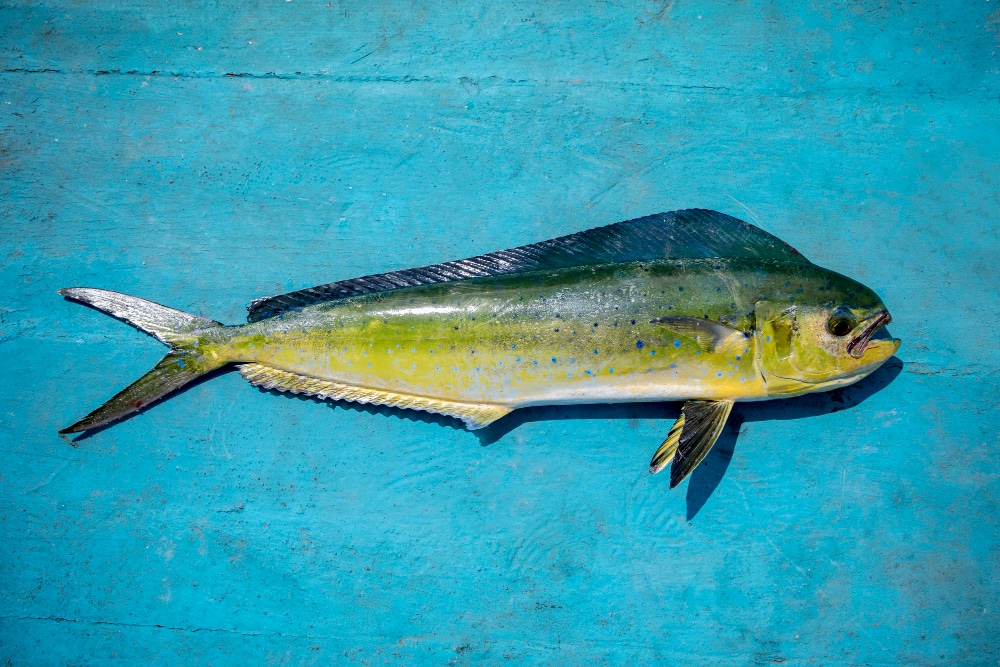 New Providence Island is the most populated island in The Bahamas and harbors some of the best fishing spots. You'll enjoy fishing at this location whether you're a novice or an expert angler.
If you're specifically looking to catch bonefish, then Andros Barrier Reef, off the west coast of New Providence Island, is the perfect spot. Other species that you can catch here are yellowfin tuna, wahoo, mahi-mahi, and sailfish. Plenty of fishing charters are available that cater to all your fishing needs.
Grand Bahama Island
The next fishing spot on our list is Grand Bahama Island, which is located just 60 miles east of Palm Beach, Florida. Grand Bahama Island boasts a 96-mile stretch of coastal waters, home to various fish species, including snapper, grouper, yellowtail, wahoo, kingfish barracuda, snapper, and tarpon.
You can experience deep-sea, reef, and bone-fishing on Grand Bahama Island. December to February is the best time to experience fishing on this island.
Treasure Cay
Treasure Cay is located on Abaco Island, one of the top fishing spots in The Bahamas. The 3.5-mile-long beach offers excellent fishing opportunities, and you can expect to catch grouper, bonefish, tarpon, permit, and marlin.
If you're visiting during April and May, you can participate in the Annual Treasure Cay Billfish Tournament, which attracts anglers from all over the world.
Green Turtle Cay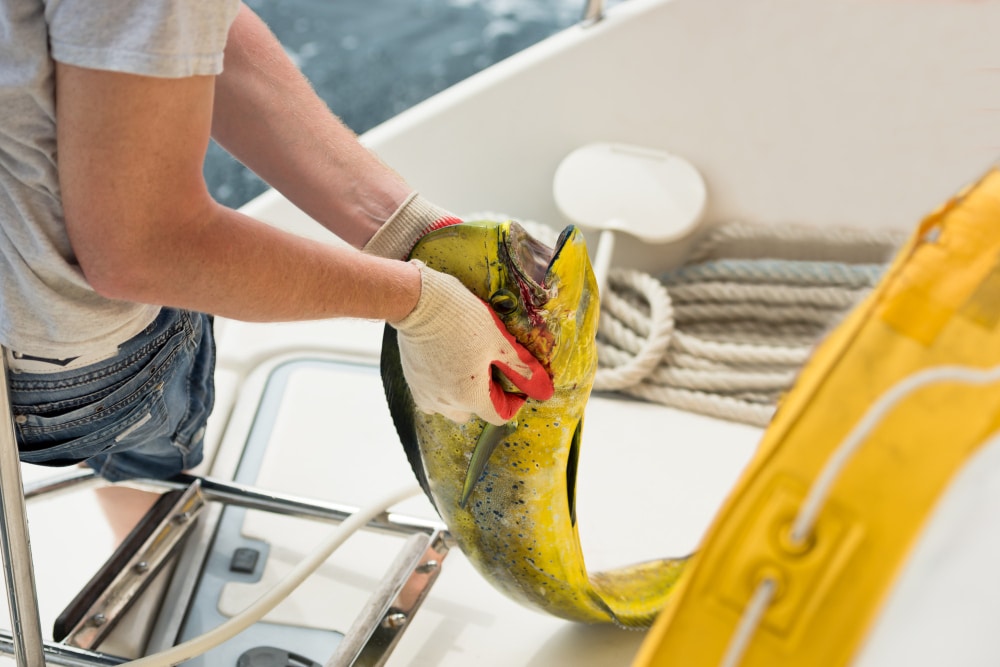 Green Turtle Cay is a small island in the Abacos island chain of the Bahamas. This island is a paradise for anglers, and it offers a variety of fishing opportunities, such as deep-sea fishing and bottom fishing.
Some fish species you can catch in recent years include marlin, yellowfin tuna, a few dolphinfish, and wahoo. The fishing season in Green Turtle Cay is from March to July.
Sandy Point, Abaco
Strategically located close to Hole In The Wall and some excellent bottom fishing, Sandy Point in Abaco is one of the top fishing spots you must visit in the Bahamas. It's secluded, serene, and picturesque.
A paradise for fishermen looking for yellowfin tuna, snappers, groupers, and many more. The best time to visit Sandy Point is between March and June when amberjacks and blue marlins are abundant.
And if you want to amp up the excitement, fishing in the early morning or late afternoon adds to the allure of this picturesque spot.
The Exumas
The Exumas is a chain of over 365 islands and cays that boasts one of the top fishing spots in the Bahamas. Nestled deep into the lagoon, fishermen can explore a variety of fishing styles like deep-sea fishing and bottom-fishing.
The Exumas are abundant with marine life, including kingfish, wahoo, barracuda, dolphinfish, tuna, and bonito in the deepest waters of the coastline. For those interested in fly-fishing, the Exumas is perfect for bonefishing. You'll need to invest in a good guide, as it isn't uncommon for several species to appear in a single location.
Now that you know some of the top fishing spots in the Bahamas, it's time to start planning your trip. Whether you're a novice angler or an experienced fishing enthusiast, the Bahamas offers a range of fishing experiences bound to excite and thrill you. From deep-sea fishing to reef fishing, bonefishing, the Bahamas is truly a paradise for fishing lovers.
Don't waste any more time; start packing your gear and head over to these fantastic fishing spots today!
Share the Love
If you found this post useful, please let others know about it by sharing it.