When it comes to fishing, you want to ensure you are as comfortable and protected as possible. Fishing for long periods and exposure to the sun can take a toll on your skin, which is why investing in a good fishing hat is essential.
However, you don't have to break the bank to get a reliable and versatile fishing hat.  Here, we've got you covered with some of the best fishing hats that will keep you protected at an affordable price of under $40.
Koolsoly Fishing Hat with UPF +50 Sun Protection
The Koolsoly fishing hat comes with UPF +50 sun protection, made up of 100% nylon, and quick to dry feature. What makes it unique is that the whole neck flap is removable, which can be beneficial when the weather changes.
The hat is unisex and can be an excellent gift for your angler friends. This versatile hat can be used as a boating, travel, gardening, and even hiking hat. This fishing hat offers functionality and style at an affordable price, making it a perfect choice for anglers.
Bassdash Unisex Fishing Hat with Face Cover and Neck Flap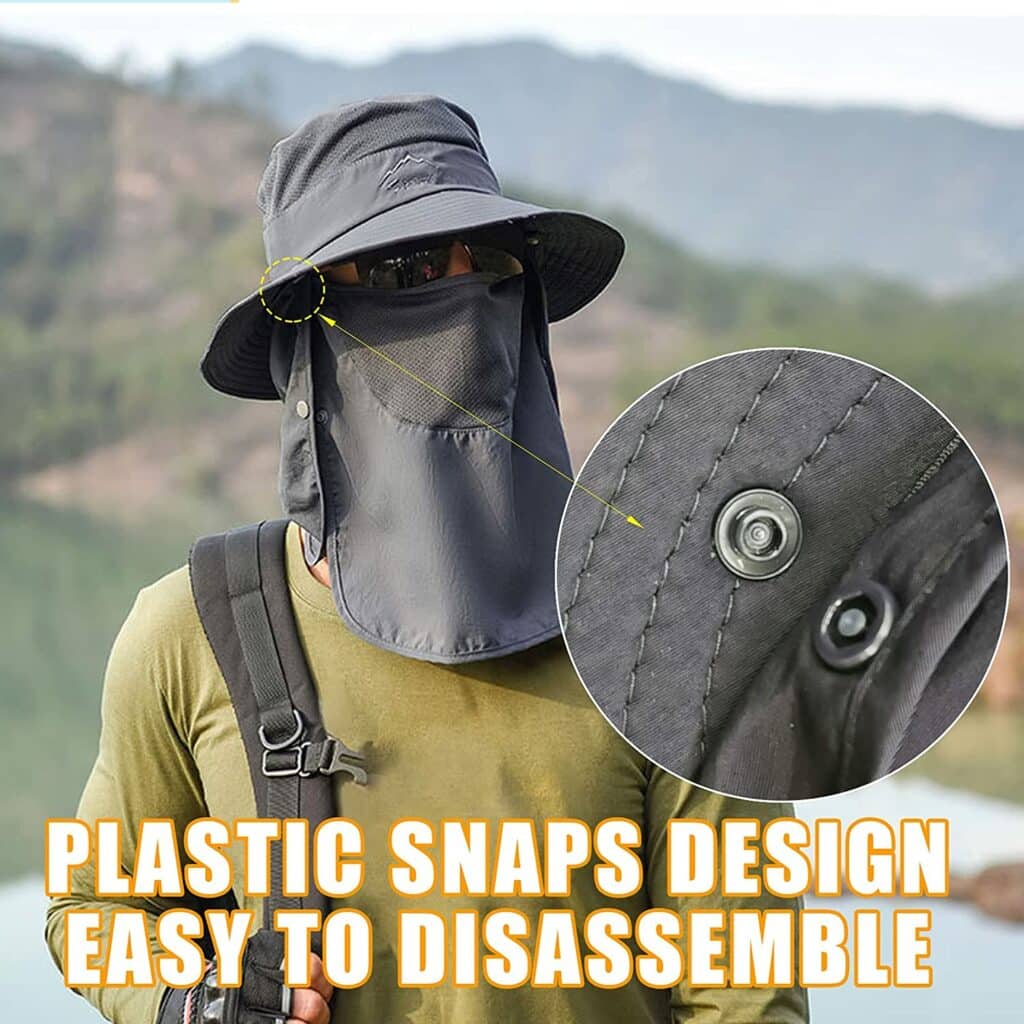 The Bassdash unisex fishing hat is another great option for those looking for a comfortable and protective fishing hat. This hat is made of waterproof nylon fabric with a polyester net mesh and is available in 10 different colors. The hat covers your entire head, including your ears, and protects you from the sun's rays while fishing. Not only is it comfortable, but it's also functional, making this hat a great value purchase under $40.
KastKing Sol Armis Boonie Hat
The KastKing Sol Armis Boonie Hat is a great choice for anglers who love to fish for long hours. It's built with lightweight and breathable material that keeps you cool even in hot and humid weather. It also features a toggle closure that ensures a comfortable and secure fit.
The hat has an anti-reflective brim that helps reduce glare and improves your vision while fishing. With ten available colors, fashionable styles, and colors from Prym1 Camo, you can find the perfect KastKing boonie hat for your fishing needs.
Suggested Reading: What To Bring On A Charter Fishing Trip
Does fishing hat color matter in fishing?
Yes, fishing hat color matters in fishing! In addition to being a great way to protect your face and eyes from the sun's rays, the color of your fishing hat can also impact your success rate. While some anglers prefer bright colors such as white or fluorescent, this may harm their overall success on the water.
This is because certain fish species are attracted or repelled by specific colors. For example, bass tends to avoid bright-colored objects like red or pink or white hats; however, they're more likely to be attracted to darker items such as blue or darker-colored hats and caps.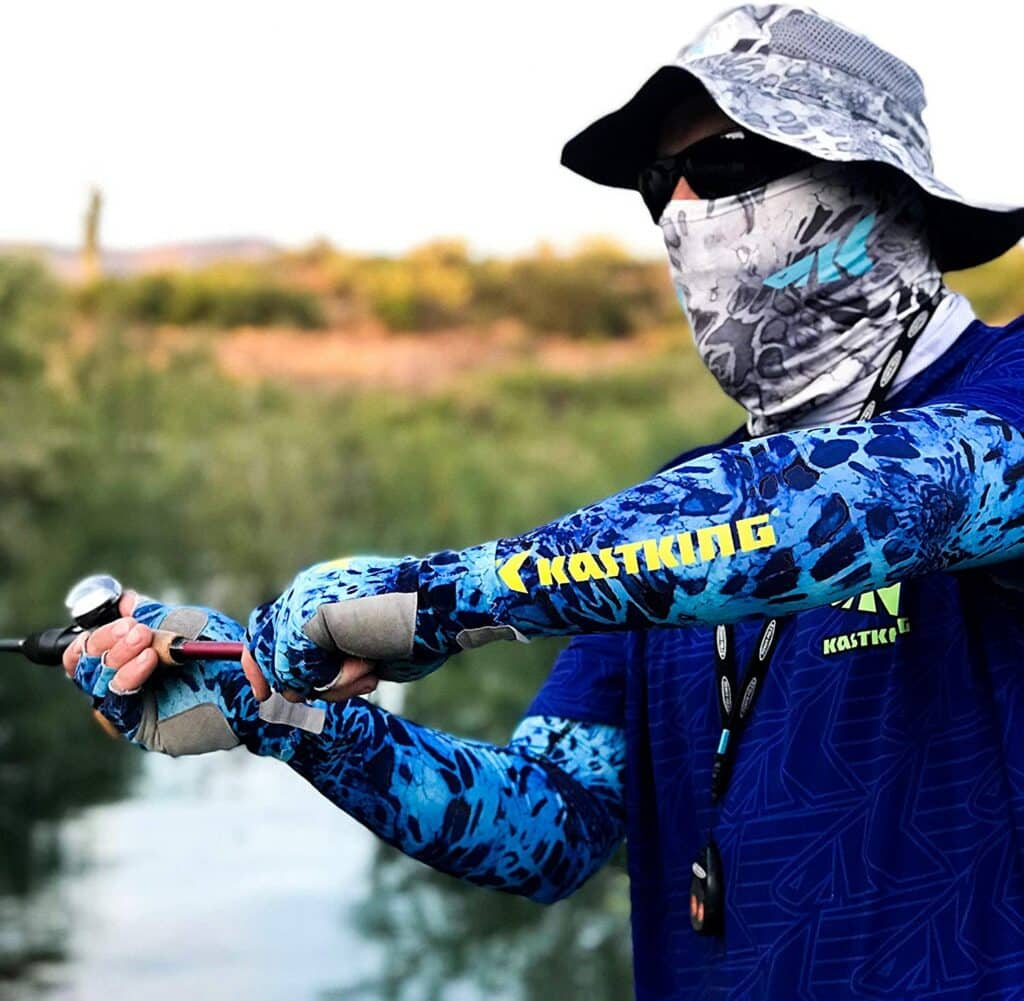 Likewise, depending on the type of fish you are looking for, wearing the right colored hat could increase your chances of catching them significantly.
Trout are known for being especially wary creatures, so anglers should opt for lighter hues like tan and green instead of dark blues and blacks since those shades will blend into their surroundings much better making it harder for trout detect you while they feed around you.
Additionally, many species exhibit positive responses when introduced to lighter-hued options, even in environments that do not reflect those colors naturally (like open water). Overall there is no definitive answer regarding selecting what color hat would best suit any given situation.
Still, it requires thoughtful consideration based on knowing what kind of fish inhabit which environment and what type/color of object they respond positively to before settling on a particular hue to ensure maximum success at whatever body of water you choose!
Conclusion
Fishing can be quite refreshing and fun, but it's crucial to wear protective gear when you're out in the sun. Fishing hats provide shade, UV protection and keep you cool while you're fishing.
We've presented some of the best fishing hats under $40 that offer style, comfort, and maximum protection for anglers. With the variety of options available, finding a fishing hat that suits your style and preference is easy.  Don't let the sun's rays ruin your fishing experience – invest in one of these hats today!
Share the Love
If you found this post useful, please let others know about it by sharing it.