Fishing is a fun and relaxing activity that many people enjoy. But have you ever been at the lake or on the river, ready to fish, only to find out you don't have all the equipment needed? You may think you know all the fishing necessities, but some pieces of gear can make your fishing experience much easier.
Let's look at some of the most useful fishing equipment you never knew you needed.
SAMSFX Fishing Fish Cleaning Board Clamp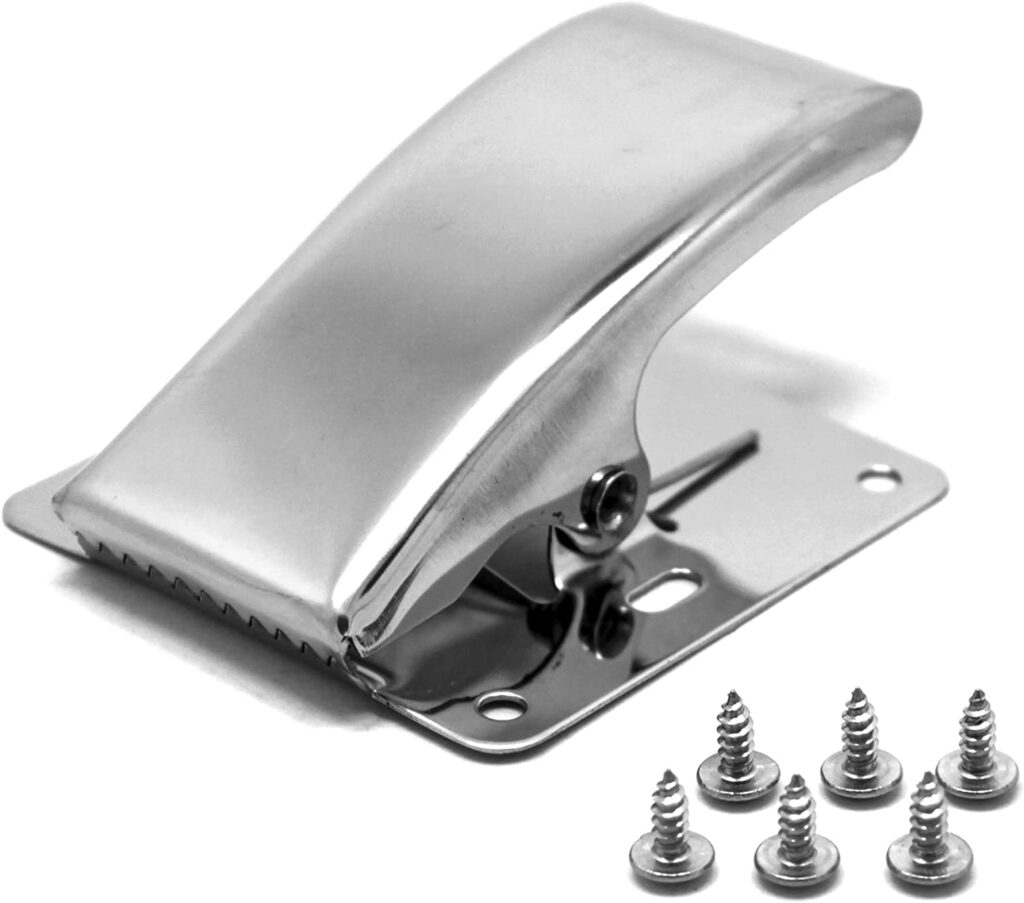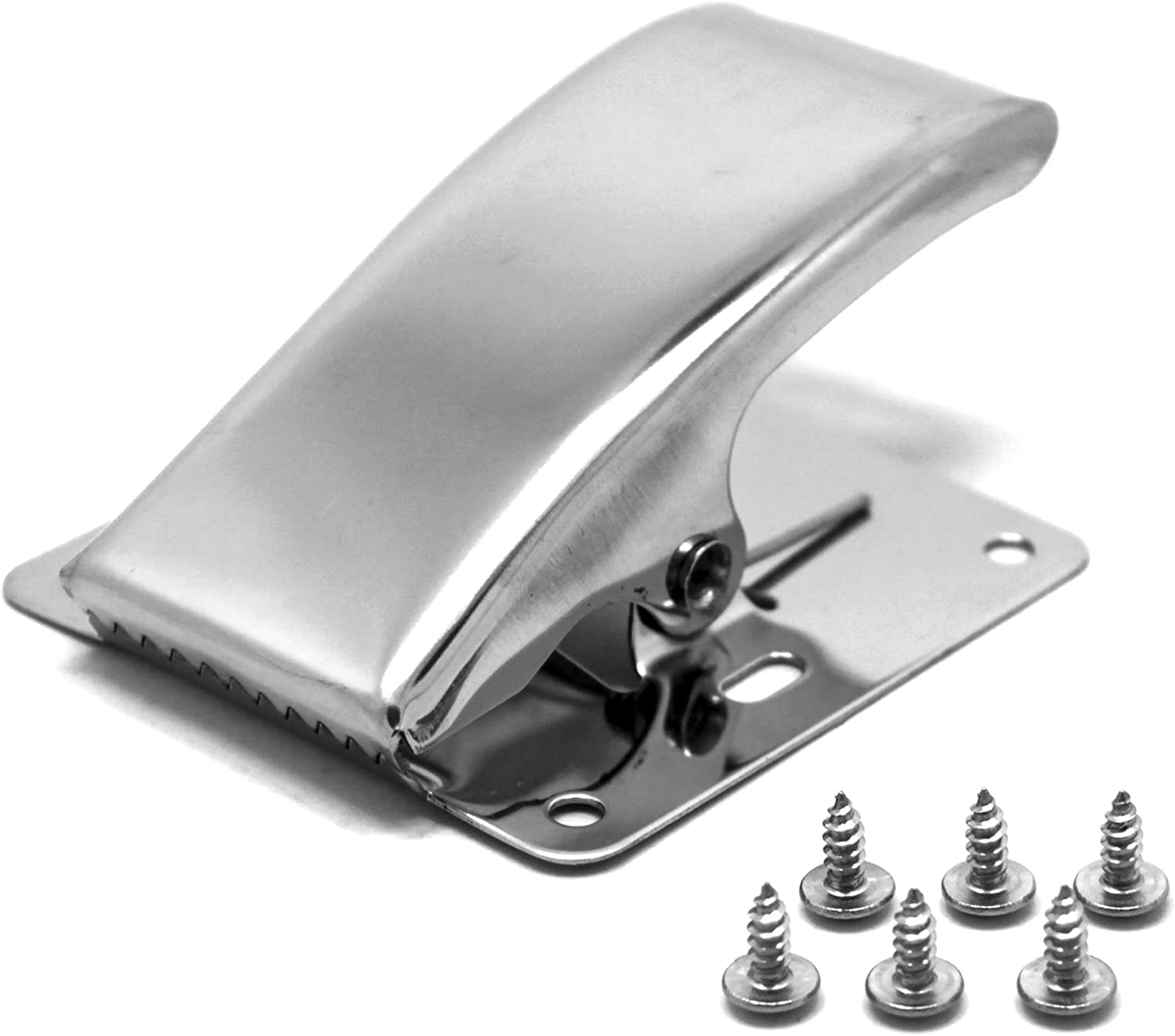 This is made up of stainless steel material and is very durable and solid for use. This clamp is great for hardwood fillet boards and makes fish cleaning and bait cutting much easier for boating, camping, or home use. The clamp holds down the fish by the tail for easy filleting and also secures the fish to a table, board, or bench.
Mounting hardware is included with six pieces of self-tapping screws which make it easy to setup to the board. The spring on the clip is indeed sufficient and provides enough pressure for the job. The SAMSFX Fishing Fish Cleaning Board Clamp is rust-proof and a great addition to your fishing gear.
Zology Folding Camping Chair Stool Backpack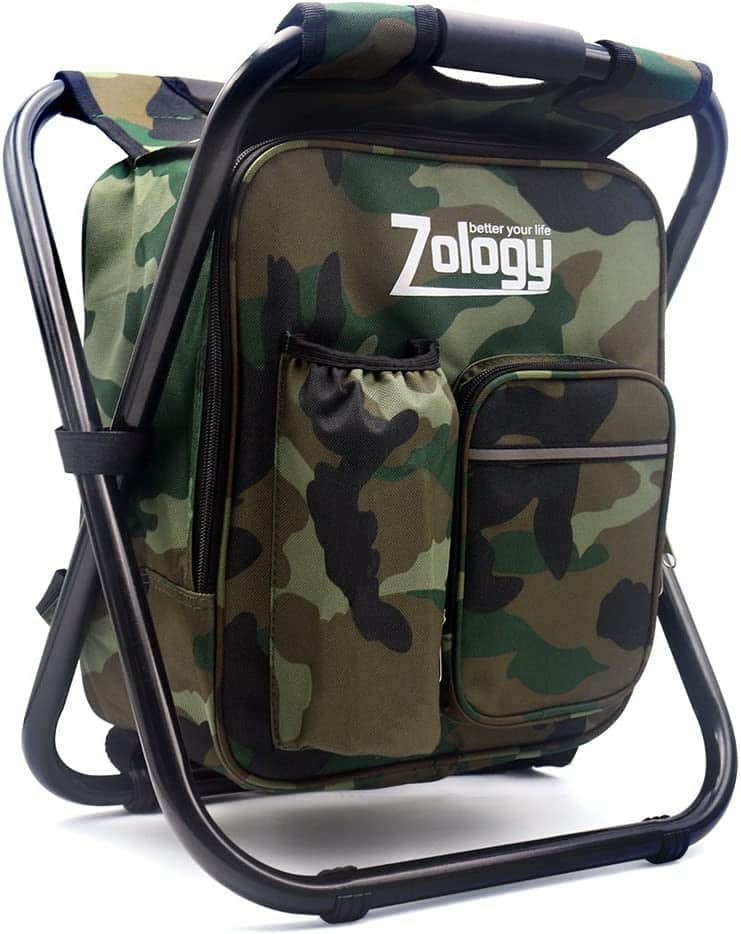 If you're looking for a comfortable and sturdy fishing seat, look no further than the Zology Folding Camping Chair. This chair is made of Oxford and Polyester materials and can hold up to 331 lbs – making it perfect for even the most strenuous fishing trips.
And if that's not enough, the chair also features a built-in cooler bag to keep your food and drinks cold. Perfect for a day of fishing or camping with friends. So why wait? Get yourself a Zology Folding Camping Chair today!
Suggested Reading: Gear Up with Daiwa's Products Under $80
Baitium Long Sleeve Hooded Shirt Lightweight UPF 50+ Sun Protection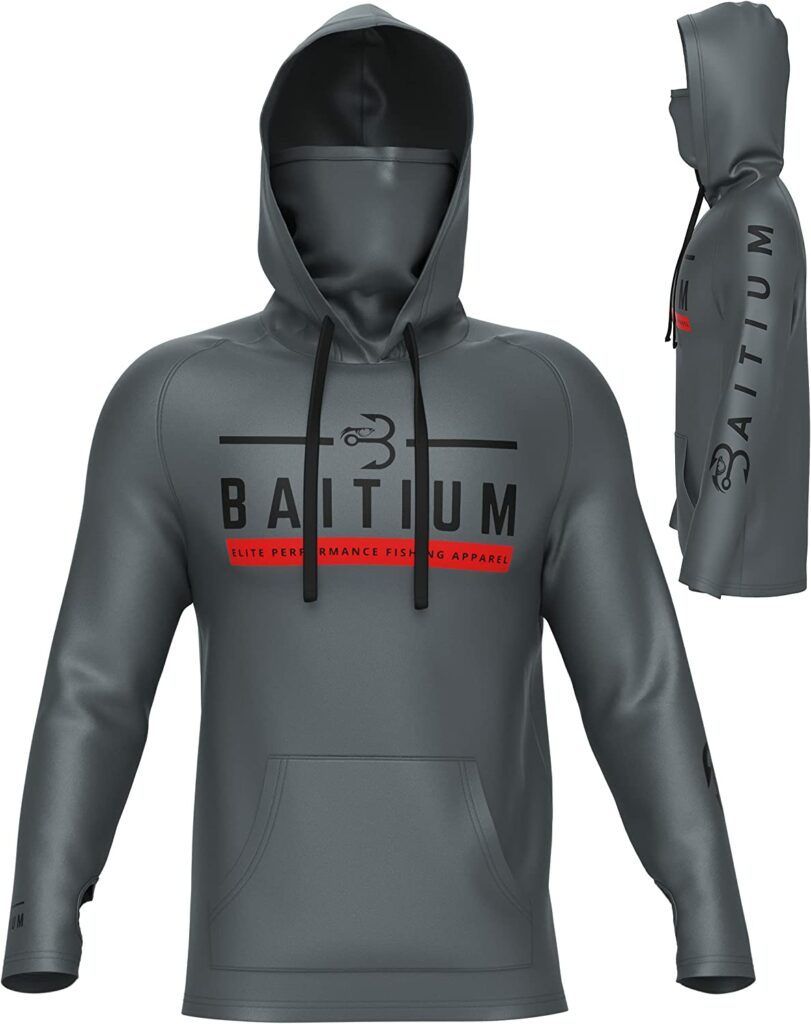 Nothing can hold you back from enjoying the great outdoors when you're equipped with the right gear. Baitium Long Sleeve Hooded Shirt Lightweight UPF 50+ Sun Protection is designed to keep you comfortable and protected from UV rays, dust, and bugs during activities such as fishing, running, cycling and hiking.
This lightweight hoodie is made from about 10-20 recycled plastic water bottles and has a few top features that make it an ideal choice for outdoor activities.
Quick-Drying Technology
The quick-drying technology incorporated into this shirt lets you stay comfortable during any activity. No matter how much sweat you work up while tackling that mountain bike trail or casting in a lake, this shirt will keep you dry and comfortable all day. This also means that you don't have to worry about washing it frequently—hang it up after a day of use and it'll be ready to go the next time.
Lightweight & Stretchy Fabric
Made from Ultra-light fabric, this hooded shirt won't weigh you down during any activity. It is designed with four-way stretch fabric to give you freedom of movement and ensure maximum comfort regardless of sport or activity. Its anti-wrinkle properties will also keep it looking fresh all day long!
Built-in Mask & Thumbholes
This innovative hoodie design includes a built-in mask so your neck and face are completely covered from harmful UVA/UVB rays, dust particles, and bugs. It also has thumbholes that keep the sleeves in place for extra coverage. With these features combined, this long sleeve hooded shirt provides maximum sun protection while still being light and breathable enough while fishing!
Conclusion:
While some people may think they have all the essential equipment when going out for a day on the lake or sea – sometimes there is fishing equipment you never knew you needed that can make life much easier (and more enjoyable) when fishing!
Share the Love
If you found this post useful, please let others know about it by sharing it.