Are you looking for just the right gift for your angler friends? Look no further! In this blog post, we will go over some of the best fishing gifts out there that are sure to make any angler happy. From innovative rod holders to tackle bags and more, we've got something for everyone.
Keep reading to find out some great ideas and why they're perfect gifts for your buddies.
PLUSINNO's Vertical Fishing Rod Holder
The ultimate Vertical Fishing Rod Holder. If your friend is a serious angler, chances are they have a lot of rods and combos lying around their house or garage. To help keep them organized and easily accessible, PLUSINNO has created the ultimate vertical fishing rod holder.
This holder can store up to 9 rods and combos with diameters ranging from 0.12" (3mm) to 0.75" (19mm). The unique grip design ensures that all rods stay secure while still giving you easy access when it comes time to cast your line. Plus, this holder can be mounted on any wall or surface so it won't take up valuable floor space!
The KastKing Fishing Tackle Bag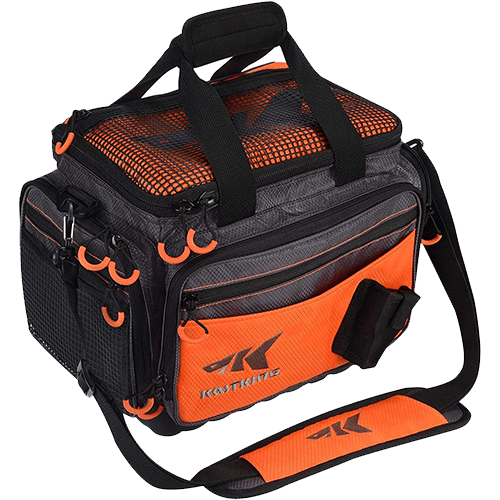 A perfect for those who are constantly on the move in search of that perfect catch. This bag is designed with convenience in mind, giving you quick access to your tools without having to dig through a big box or bag every time you need something new!
It also has plenty of compartments so all your tackle can be organized neatly and securely in one spot, making it easier than ever before to stay focused on hooking that big one! But don't worry; even with all its features, this bag isn't too heavy or bulky so you won't be weighed down when carrying it around from place to place.
Igloo's IMX 70 Qt Lockable Cooler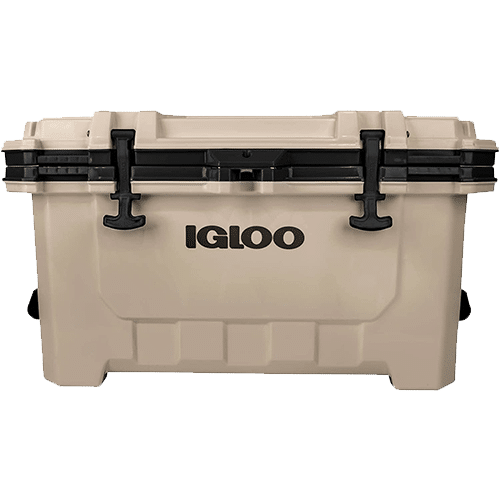 Introducing the IMX 70 Qt Lockable Cooler Igloo! This cooler boasts amazing features that make it perfect for storing food and drinks while you go fishing or boating. With UV inhibitors, this cooler prevents sun damage, ensuring that your items remain fresh and cool as long as necessary.
It also has molded-in side handles so you can lift and load with ease. Plus, there are four self-draining cup holders built into the lid to securely hold your drinks without putting too much pressure on the bottom of the cooler where all your food is stored.
Not only will keep your perishable items safe from melting, but it also won't let a single drop escape either. With the IMX 70 Qt Lockable Cooler Igloo, you'll always be prepared!
Stanley's Master Unbreakable Thermal Bottle 1.4 qt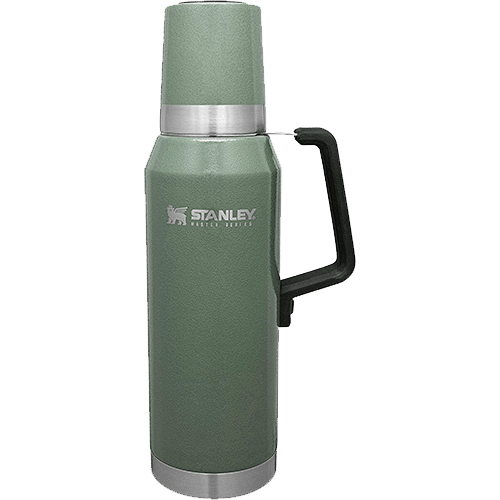 If you're still searching for the perfect Fishing Gifts Ideas for your angler friends, look no further than Stanley's Master Unbreakable Thermal Bottle 1.4 Qt.
This insulated thermos can keep beverages hot or cold longer than any other thermos on the market. It can keep drinks iced for up to 6 days and easily doubles as a cup for drinking. With its industrial-grade 18/8 stainless steel construction, this bottle works just as hard as your angler friends do without losing performance.
The thermal bottle has plenty of storage—25 ounces to be exact—so no matter what type of beverage your friend wants to bring on their next fishing trip, they won't have to worry about running out.
Plus, it comes with a lifetime warranty so you know that your purchase will last them through many more fishing trips in the future.
Conclusion
There are plenty of great fishing gift ideas out there for anglers, but these 3 stand out above the rest as truly useful items that any serious fisherman would love receiving as a present.
Whether they love spending time at home or prefer exploring different bodies of water, these gifts will provide them with all they need for an enjoyable day of fishing – no matter where they are! So if you're looking for just the right gift for your buddies, consider getting them something from our list – it's sure to make their day extra special!
Share the Love
If you found this post useful, please let others know about it by sharing it.