The weekend is a great time to enjoy kayaking, but what about during the week? Believe it or not, there are some amazing places to enjoy kayaking on weekdays! In this blog post, we will discuss some of the best places to go kayaking during the week.
So if you're looking for something fun and adventurous, there's no need to wait for the weekend to enjoy kayaking! Here are some breathtaking places you can explore on weekdays.
Chesapeake Bay
Have an enjoyable and rewarding experience as it offers a unique paddling opportunity because it is enclosed by the Atlantic Ocean on one side and the fresh waters of the Chesapeake on the other. This makes for interesting scenery and varied wildlife viewing.
There are also numerous islands to explore, both large and small. Secondly, because Chesapeake Bay is sheltered from strong ocean currents, it provides relatively calm waters for paddling, even for beginners.
The Bay's mild climate means that kayaking can be enjoyed year-round – though summer is undoubtedly the best time to paddle here. Whatever your level of kayaking experience, you're sure to find something to enjoy in the Chesapeake Bay.
Colorado River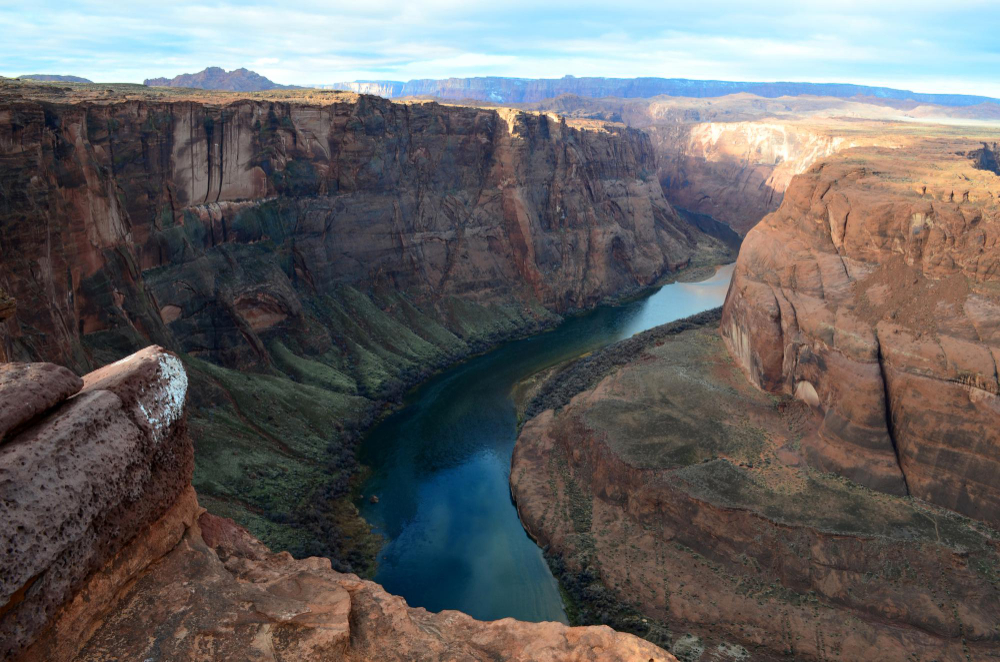 The best part about kayaking down the Colorado River is the iconic sight of one of the eight natural wonders of the world — the Grand Canyon.  Colorado River is one of the best places to kayak because of its beautiful scenery and challenging whitewater rapids. The river offers something for everyone, from beginner kayakers to experienced paddlers.
The river winds through canyons and gorges, providing stunning views at every turn. The challenging whitewater rapids are also a major draw for kayakers, as they provide an adrenaline-pumping adventure!
Gauley River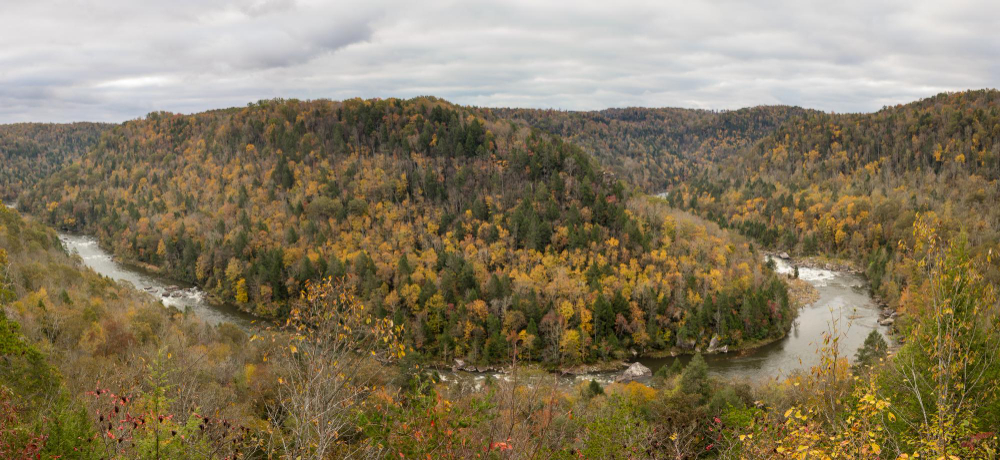 One of the best whitewater kayaking on the East Coast. The river has a long season that lasts from September to November. It also has a wide variety of rapids that will challenge kayakers of all levels, and to be specific the rapids here are rated class IV and V, which means they are some of the most challenging in the country.
In addition to its great rapids, Gauley River is also known for its stunning scenery. The river winds through the Appalachian Mountains and provides kayakers with beautiful views of the surrounding hills and forests.
So if you're looking for an exciting and scenic whitewater kayaking experience, be sure to include Gauley River when planning to visit places to enjoy kayaking on weekdays!
Merrimack River, Massachusetts
If this is your first time enjoying kayaking on weekdays, Merrimack River is ideal for you. The river is calm and gentle, making it perfect for beginners. It's also a great place to paddle if you're looking for a relaxing experience.
In addition, the Merrimack River is a great place to see wildlife. Bald eagles, ospreys, deer, and beavers can all be spotted from the kayak. So if you're looking for an enjoyable way to spend a day or afternoon, kayaking on the Merrimack River is definitely recommended!
Lake Tahoe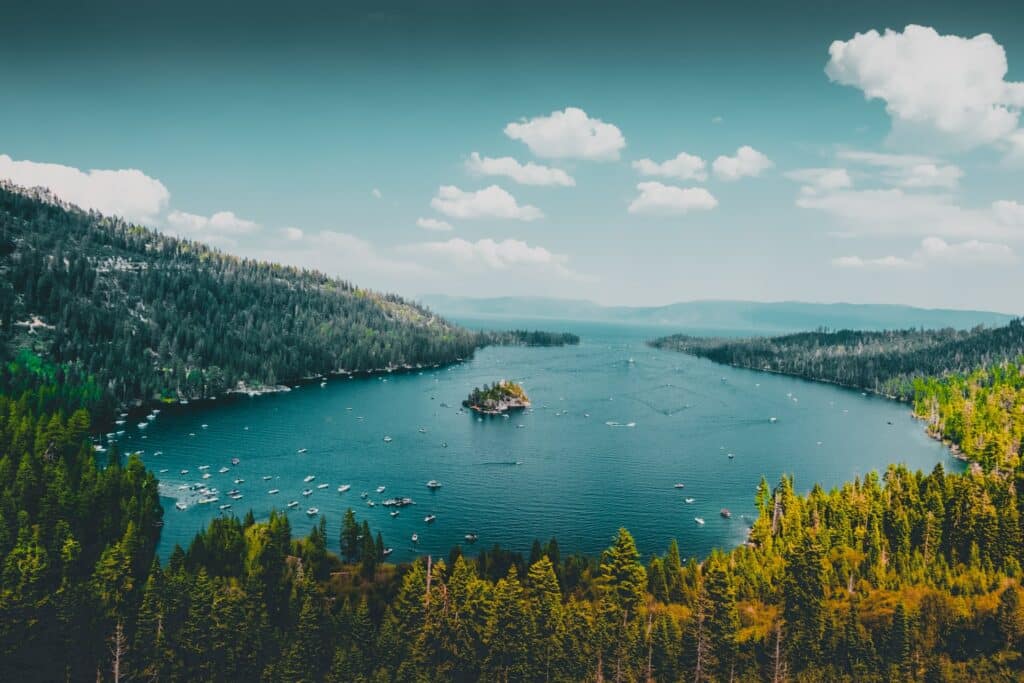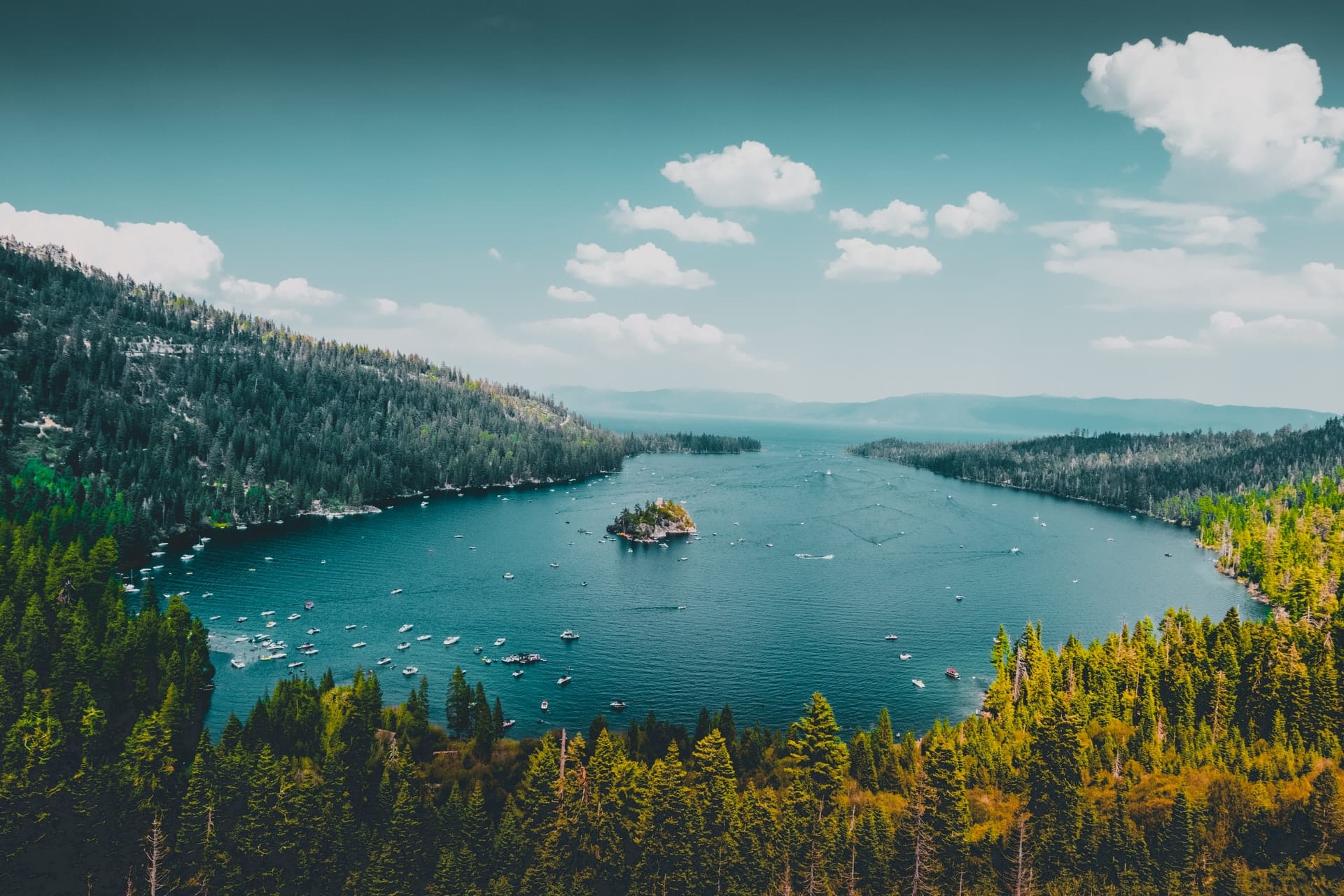 A world-famous kayaking destination, and for good reason! The clear blue waters and spectacular mountain scenery make for an unforgettable experience.
Kayaking is a great way to explore the lake up close and personal. You can paddle around secluded coves, listen to the wind in the trees, and take in the incredible views. Tahoe is also home to a variety of wildlife, so you may well see deer, bears, or even bald eagles on your trip.
With nearly 200 miles of shoreline to explore, there's no shortage of destinations to choose from. Some popular kayaking spots include Emerald Bay State Park, Spooner Lake State Park, and Kings Beach.
Frequently Asked Questions
What time of day is best for kayaking?
There is no definitive answer to this question as it depends on personal preferences. Some people prefer to kayak in the early morning when the water is calm and there are fewer people around. Others prefer to kayak in the afternoon or evening when the weather is cooler.
Ultimately, it is up to the individual to decide what time of day is best for kayaking. However, it is important to note that some kayaking spots may have restrictions on when you can paddle, so be sure to check with the local authorities before planning your trip.
What kind of shoes should you wear when kayaking?
It is important to wear shoes that will protect your feet while kayaking. Closed-toe shoes are always recommended, as they will protect your feet from getting scraped by the paddle or rocks in the water.
Additionally, it is a good idea to wear shoes that have good traction. This will help you keep your footing when getting in and out of the kayak, and will also help you maintain your balance when paddling.
Finally, it is important to wear shoes that can get wet. This may seem obvious, but many people make the mistake of wearing socks or shoes that will absorb water. Wearing shoes that can get wet will help you stay comfortable and dry while kayaking.
Suggested kayak shoes:
YALOX Water Shoes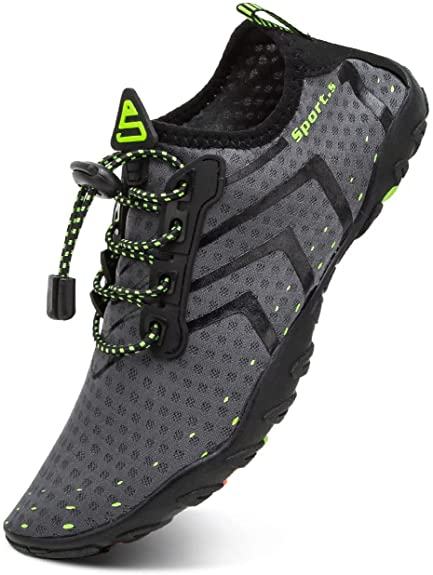 Features:
92% Polyester
Perfectly designed for water sports
Non-Slip Outsole
The quick-dry fabric and drainage holes keep your feet dry and comfortable, while the ultra-lightweight design ensures hours of comfortable wear. Plus, the trendy style will have you looking good no matter where you go!
EVO 2MM Neoprene Low Cut Dive Boots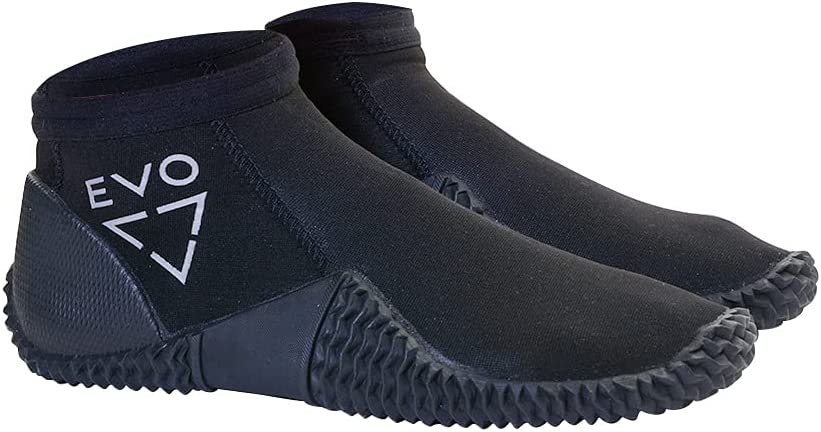 Features:
Glued and blind-stitched seams for durability.
Vulcanized Rubber Sole
Comes with a tall heel guard to prevent blisters
The low-cut design makes them easy to get on and off, and the lack of zippers means you won't have any issues with salt water corrosion. Plus, they're designed by scuba divers for scuba divers, so you know they're built to last.
Jiasuqi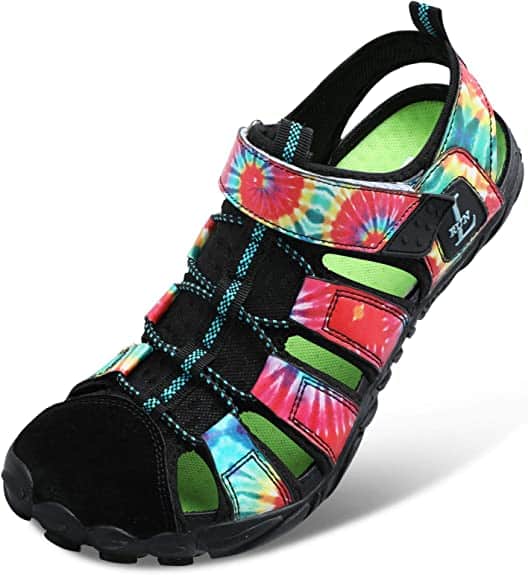 Features:
The anti-skid pattern on the sole makes you safer and less prone to slip when walking on the rocks by the stream.
Lightweight hydrophobic and quick-drying mesh.
Rapid drain
The JIASUQI Unisex Aqua Swim Sports Shoes are perfect for a variety of activities, from kayaking to beach games and even hiking and swimming. They're easy to put on and adjustable for a snug, comfortable fit, and they have a convenient pull-tap at the heel. With a variety of colors to choose from, you're sure to find the perfect pair of shoes for your next adventure!
Final Thoughts
Although kayaking is often thought of as a weekend activity, there are plenty of great places to enjoy a weekday paddle. From serene lakes to rushing rivers, the United States has no shortage of beautiful waterways perfect for kayaking.
Share the Love
If you found this post useful, please let others know about it by sharing it.