One of the debates among we anglers is the fiberglass vs. graphite fishing rod topic. But if you ask us at Fishing Pioneer which of the two is the best, we'll answer none. Why?
Our needs as anglers vary. Angler A might prefer fiberglass rods for their toughness and almost perfect appearance. On the other hand, Angler B could犀利士
say graphite rods are the best because they are sensitive and lightweight.
And in both cases, the two anglers would be right. In essence, what counts as the better fishing rod between the two is relative to the user. Nevertheless, we agree that fiberglass and graphite rods have their respective strengths and weaknesses.
That said, we'll only pitch the differences between the two fishing rods and see which of them might be a better fit under specific conditions. That way, you can make your decision comfortably.
Let's delve into the details!
Fiberglass Vs. Graphite Rod: What Are The Differences?
Affordability
Before we talk about quality and durability, it is best to first handle the big elephant in the room – in our case, as anglers, the big fish: the price tag. That is probably what you first look at in a tackle store.
So, which one of fiberglass and graphite fishing rods is the most affordable?
Fiberglass rods are the more affordable of the two. You can get them generally between $40-70 – you can even get some for less than $20. Graphite rods, on the other hand, are more expensive. And the reason for that is because the material and build of these rods are somewhat contemporary.
Winner: Fiberglass rods
Related reading: How To Choose The Perfect Fishing Line
Sensitivity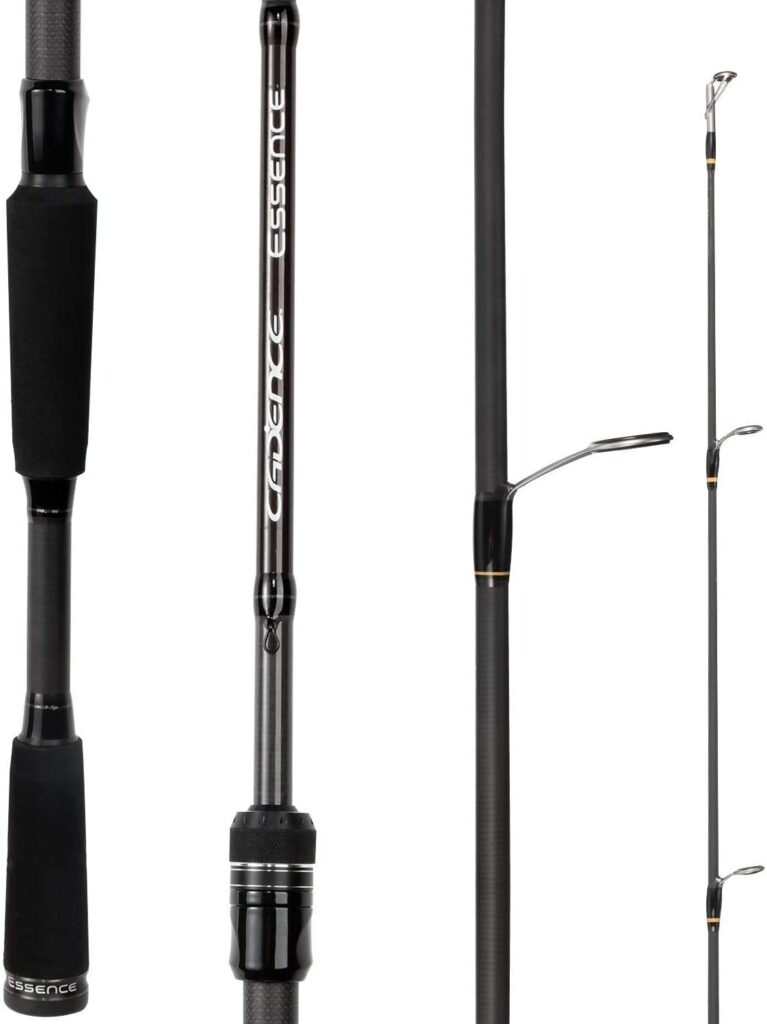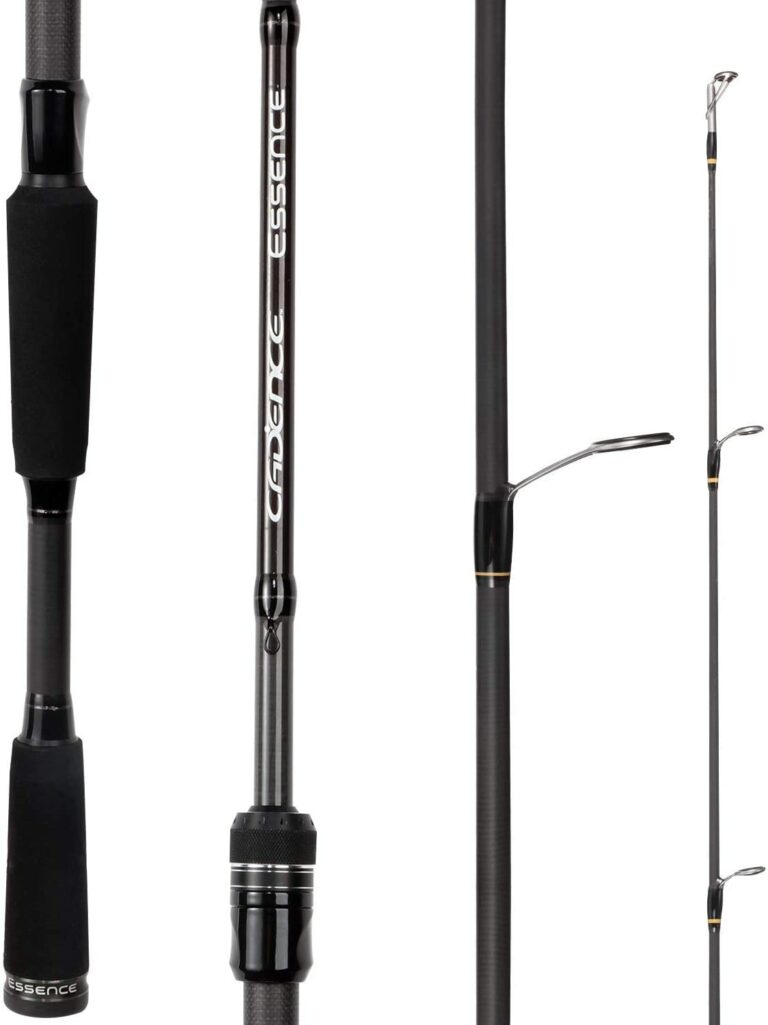 After the price of a rod, you should also consider if it's sensitive enough. Would you know when your lines have caught a fish? How fast would you know?
Of course, you want rods that are as sensitive as the notifications on your smartphone. In that case, the best option for you is graphite fishing rods – they are just incredible in this department.
Although many anglers would complain that graphite fishing rods can be borderline sensitive,  it is not an issue if you're dealing with subtle fish. The incredible sensitivity would be a huge advantage.
But what about fiberglass rods? Unfortunately, they are not as fast as their opposite graphite aids.
Winner: Graphite rods
Strength & Durability
It can be tricky to decide if fiberglass or graphite rods have the most strength. They are both strong and flexible enough to hold your line and reels in place for all species of fish.
Starting with fiberglass rods, they are naturally strong with thick diameters. And much like fiberglass, graphite rods are equally strong; their stiffness is renowned.
So, what about durability?
Fiberglass rods have their thick diameter to thank – they hardly break. Unfortunately, the case is different for graphite rods. When you combine their sensitivity and stiffness, it often exposes them to untimely damage and breakage.
The worst part: graphite rods are already expensive. Now, imagine having to change them due constantly!
Winner: Fiberglass rods
Handling
Unfortunately, there is nothing to pick between fiberglass and graphite rods on handling. They are both easy to handle. Now, you might be wondering that the former is significantly thick.
Well, fiberglass rods are thick and can be slow. But, that doesn't mean they can't respond to your jigging and casting. And mind you, the rigid fiberglass rods of the old times have evolved – almost to the same feel as their opposite graphite rods.
Graphite rods, on the other hand, are a delight to handle. Seeing that they are recent innovations, they fit the bill for easy grip and drag.
Flexibility
You have probably taken the hint that fiberglass and graphite rods are both flexible. Regardless, let's explain it further and help you understand which of the two has the most flexibility.
And starting with fiberglass rods, they work with virtually all lines and reels. Plus, they can meet the requirements for any of your games. And most importantly, these rods fit several fishing methods – be it jigging or casting!
There is only one sideline to fiberglass rods – they only come in short sizes.
Much like fiberglass rods, graphite rods are equally flexible. Their design is a beauty, and they are readily available in different kinds of fibers, resins, and sizes. Also, they work with virtually all types of reels, lines, and games.
Lastly, about fishing methods, even though graphite rods are compatible with most, they are a beast when used in jigging.
Winner: graphite rods
Beginner-friendly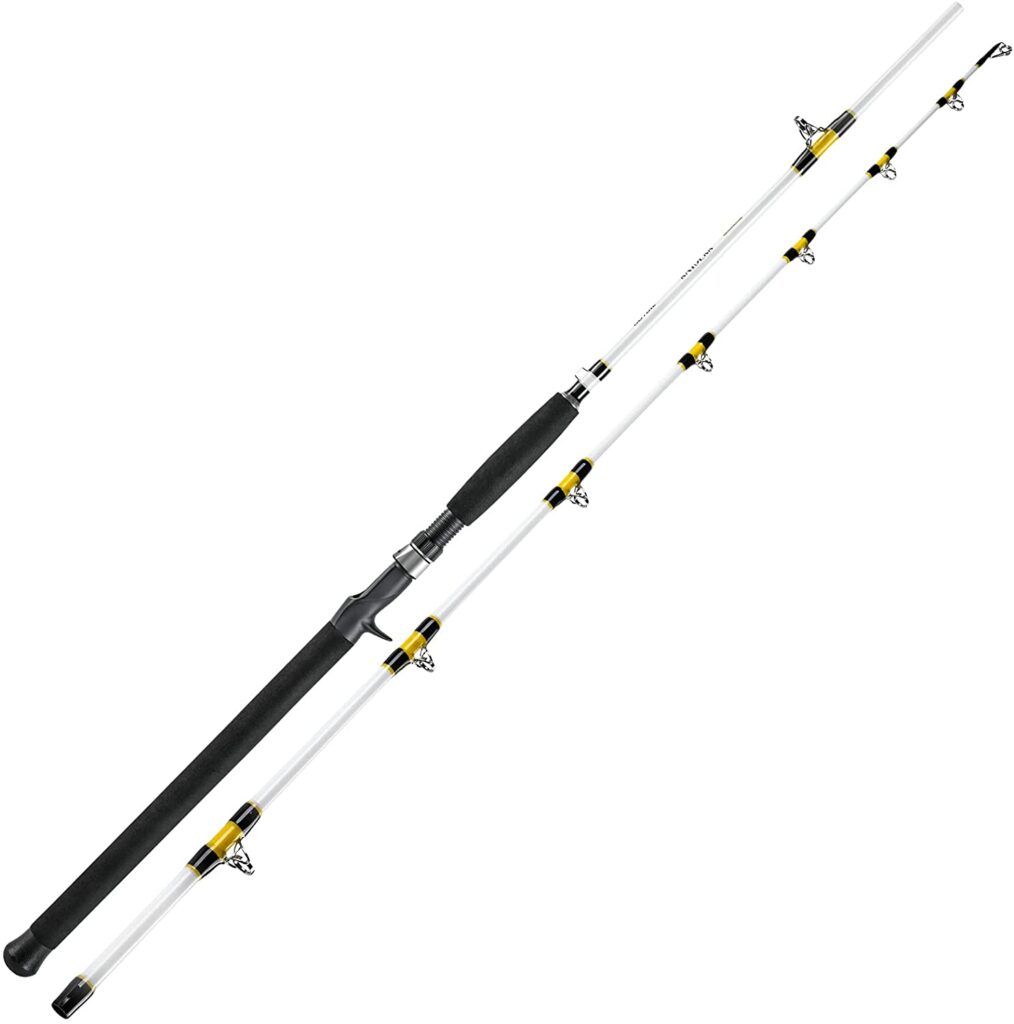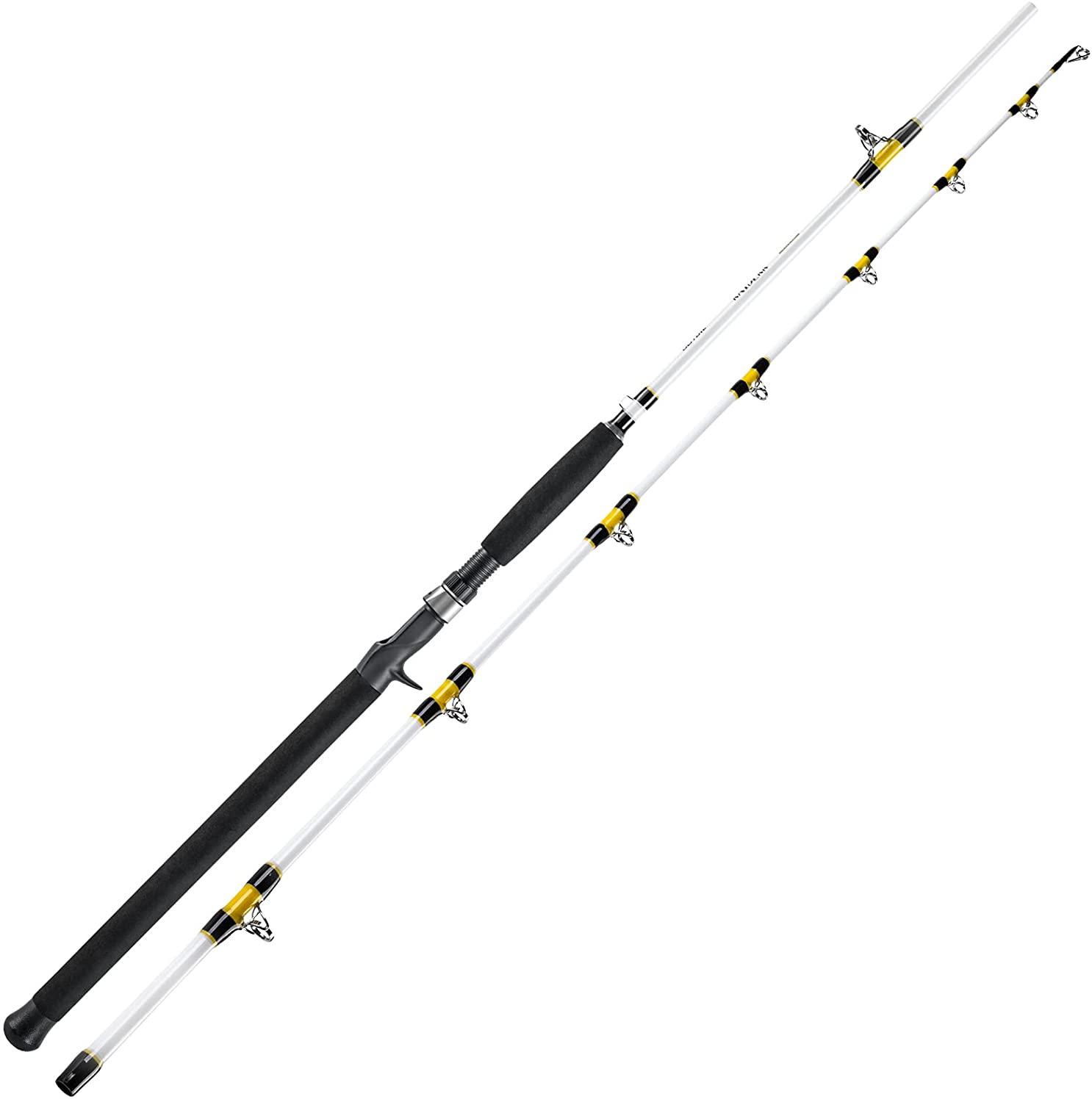 Graphite rods, even though easy to handle, can be prone to untimely breakage. As a result, they require high-care maintenance. Even at that, there is no assurance you won't always go to the next angling trip with new sets of expensive rods.
However, that is not saying graphite rods are not effective. But despite that and your expertise, there would be a few losses. What if your rod breaks when you're reeling in a game?
That said, those conditions don't fit the profile of a beginner. As a beginner, you're probably looking for a significantly affordable rod with little to no maintenance routine. In that case, you would make do with one with moderate speed and sensitivity.
If that is you, fiberglass rods fit your needs. They have enough juice to help you start fishing. Even at that, ensure you invest in the right ones.
Winner: fiberglass rods
Check this out: Top Picks For Best Telescopic Fishing Rods
Verdict: Which Fishing Rod Should You Use?
Ultimately, you should know that there is more to choosing a fishing rod than its makeup material (fiberglass or graphite). You still have to decide on the style – will it be spinning or casting?
Also, you have to consider your environment too – are you a freshwater or saltwater angler or do you prefer ice fishing?
So, you see, the material of a rod is only one of the factors to consider. Regardless, if you've just started as an angler, we'll advise you to stick to fiberglass rods. They are inexpensive and convenient.
But if you have enough fishing experience and couldn't care less about maintenance or price, graphite rods will suit you. But what if you want the best of both worlds?
Then, invest in composite rods!
Share the Love
If you found this post useful, please let others know about it by sharing it.