Some decades ago, if anyone suggested we'd be realizing incredible hauls hunting walleyes with plastic lures, the idea would seem impossible. But today, the case is different – artificial lures are the mainstay of walleye hunting. So much so that there are tons of plastic baits just for walleyes.
However, that many plastic baits, as much as beautiful as the diversification can be, also means anglers have to struggle to find the right fit for their angling trips. And often, you will find yourself at crossroads pondering on questions like should you choose the popular Berkley or the new Yamamoto?
Well, we have been on such crossroads too. And much like you, we understand the struggle. Fortunately, we have found the answers: the top plastic lures to catch walleyes anywhere – be it in Canada or Ohio – or any parts of the Northern United States!
And frankly, the soft plastic lures are the best of the lot. That is why we focus our list on them. But before delving into our list, let's first treat the basics – the nature of soft plastic lures and how to hunt with them.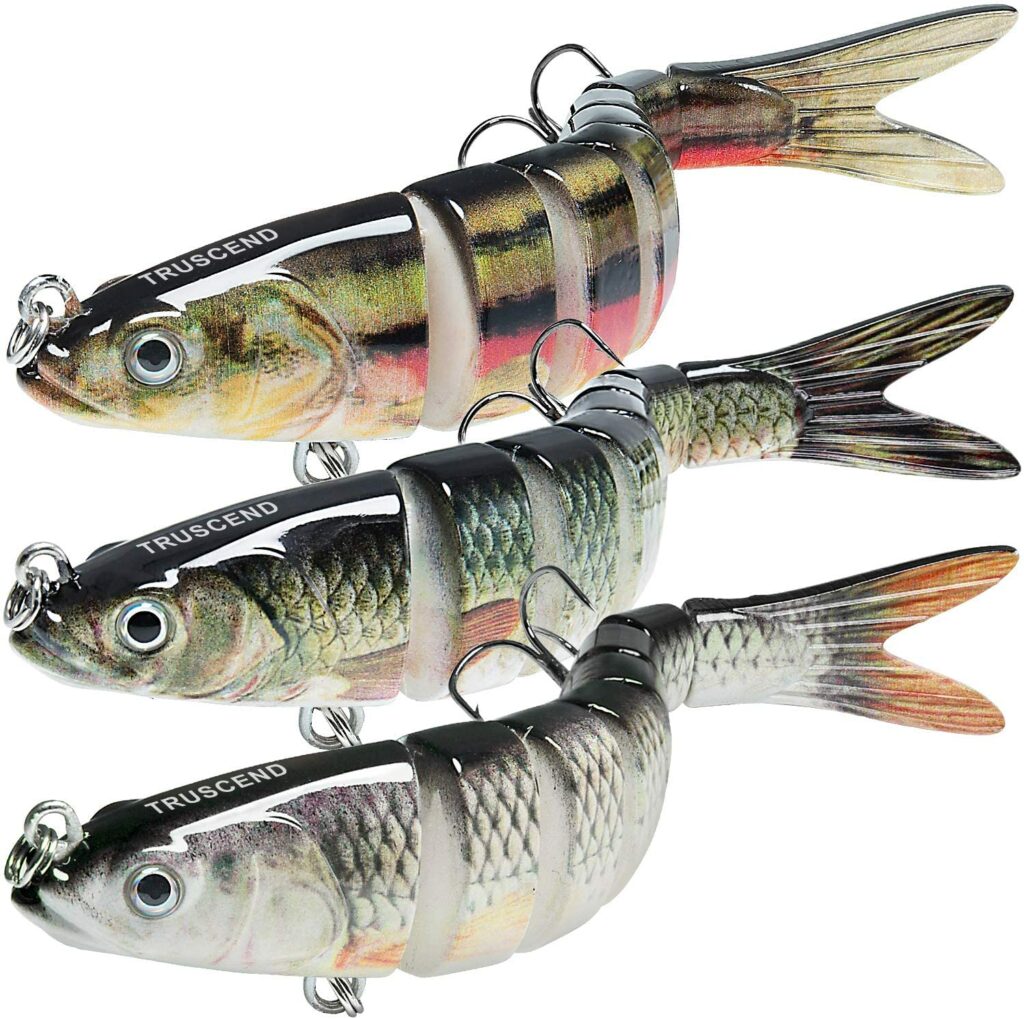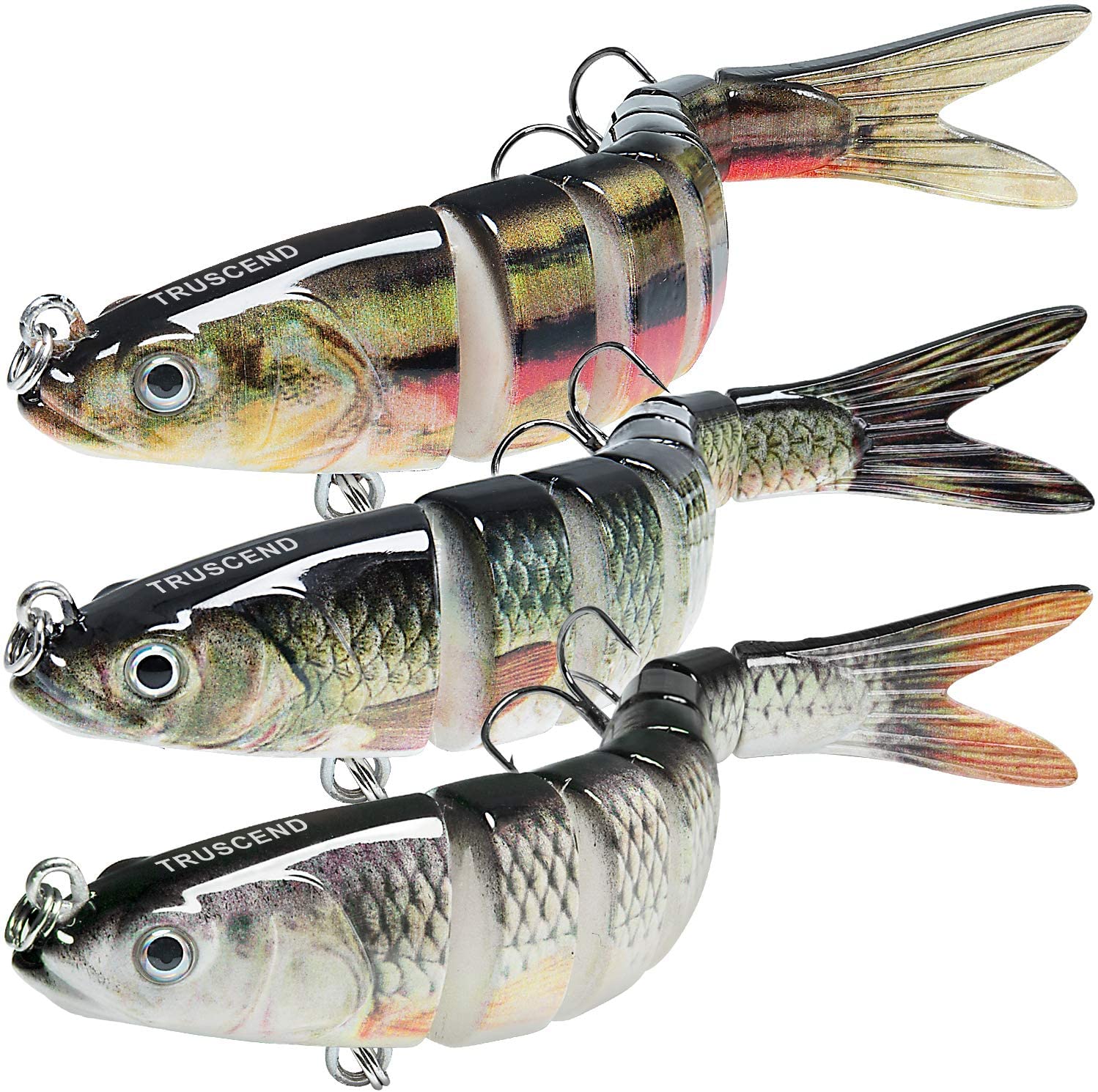 Understanding Your Way Around Soft Plastic Lures
Either hand-poured or injection-molded, soft plastic lures are products of plastisol. And when choosing between any of the two forms, there are three variations you should note, namely:
The Size Of Your Lures
The size of your lure is a crucial factor when hunting walleyes. But it can be tricky. How so?
Ordinarily, one of the natural delicacies of the walleyes is yellow perch which can grow to about 7.5inches. Unfortunately, most lures don't reach that length. The average size ranges between 3-4inches. So, what should you do?
In our experience, 4inches soft lures work perfectly on walleyes. However, you might want to rotate the shape of your lures from stubby to skinny. That way, the fish won't easily detect your maneuvers.
The Tail Of Your Lures
Just like the size of your soft lures, the tail is equally crucial to your hauls. You can either use the twister or paddle tail – those are the two variations available. So, which one of the two should you use?
Unfortunately, there is no one-fit-all answer. Both paddle and twister tail lures work perfectly. But for us, we have realized more hauls when we use the former. That might not be the case for you – in essence, get the two tails for your walleyes angling trip.
The Color Of Your Lures
The color of your soft plastic lure is not as crucial as the tail and size. Nonetheless, it is one of the factors you should consider. And fortunately, there are endless options to pick from regarding color.
But if you ask us, we'd ask you to choose the lure with a color that matches the forage base of your walleye fishing ground. Else, your game will detect your maneuvers and won't take the bait.
That said, let's show you how to use a soft plastic lure correctly, just before we delve into our list!
Also read: The Ultimate Guide For A Successful Wade Fishing Trip
Catching A Walleye With A Plastic Lure In 3 Different Ways

Jigging
The chances are that you're already familiar with jigging. So, there is no big deal about it. All you have to do is pop your rod and let your plastic lure fall all the way down to the bottom of the water.
However, we'll advise you not to fish for walleyes in weedy waters using this method. Your lures won't be able to mimic a live bait in such conditions – and ultimately, that would mean zero hauls for you.
Casting
This method isn't much different from jigging. Like the name, you'd only be casting and reeling in your game. However, there are a few conditions you should note if you're using this method.
If you're walleye-hunting in shallow waters, it is best to use light jigs. Else, go for the heavy jigs. Now, you might ask, what makes a jig light or heavy?
Here is a hint for you:
Light jigs are ¼oz and below

Heavy jigs are in the range of 5/16 to 3/8oz 
Casting & Jigging
If you are a beginner, we won't advise you to combine casting and jigging. It takes some time to master – plus, the slightest mistake means zero hauls. But if you can take your time to master the skill, it is always worth the patience.
At last, it is time to discuss our top pick for soft plastic lures for walleyes!
The Best Soft Plastic Lures For Walleyes


Our first pick goes to the Berkley Shads. The brand has been around for years. Even better, they are outrightly the father of soft plastic baits. But beyond that, we love the action on these shads.
This product comes with a segmented body that makes it swim seamlessly. As a result, it is a perfect fit for the casting method of walleye fishing.
What We Like
Rigidity

Brand quality assurance

It works perfectly for vertical jigging as well as casting
What We Don't Like

These soft plastic lures are just as efficient as Berkley – perhaps even better. What we have noticed is that walleyes have a particular soft spot for AuthentX lures. And it's easy to see why; the lures are attractive with a perfect life-like display in the water.
What We Like
It comes in various colors

The lure is walleyes' weak point 

It is a perfect swim (casting) bait
What We Don't Like
The sizing could be better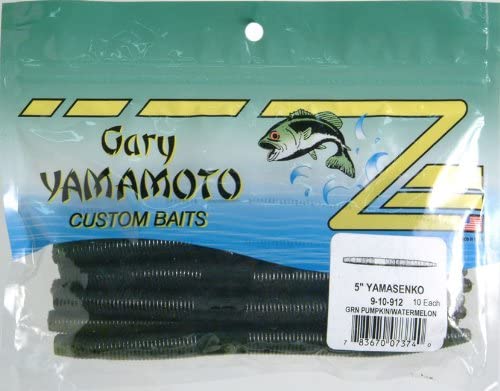 The Senkos have long been darlings to bass. Now, they have started to catch the eyes of walleyes too. About the fishing methods for these lures, we won't advise you to do casting. And if you would do casting, a little drop-shot will suffice.
Beyond the fishing methods, we love the variety of Senkos. Plus, they are one of the cheapest of the baits that we have used.
What We Like
Incredible tail action

Compact sizes

Works perfectly with casting and jigging
What We Don't Like
We wish there were variations in the sizing

The clue is already in the name. Walleye assassins do just one thing – they catch the brackish-water, yellow-perch eater. And, they do that effectively. In fact, we find it hard to decide between this product and AuthentX for which is the best soft plastic lure.
Nevertheless, we'll still give the thumbs up to walleye assassins. And, that is why we listed it last – the best for last!
Pro tip: choose the green paddle tail variation of walleye assassins – they offer the best visibility!
What We Like
Affordability

Trusted brand

Significantly lightweight
What We Don't Like
Another worthy mention: Zoom Super Flukes – we love its unique tail action. That aside, they are very similar to walleye assassins.
Our Recommendation
While you can choose from any of the five plastic lures for walleyes in our list, we'd advise you to stick to walleye assassins if you want the best aid. However, if you're on a budget, Yamamoto Senkos would be perfect!
Share the Love
If you found this post useful, please let others know about it by sharing it.