Are you planning a wade fishing trip? Would you love that to be as fun and successful as you'd hope? If your answer is yes to these questions, this ultimate guide will help you.
It doesn't matter if you're a beginner wade fisher, the tips in this guide are explained in the most practical way possible. That said, let's delve into the details.
But first, have you have already acquired a quality wader? If you haven't, check our compilation of the best fishing waders for inspiration. If you're specifically looking for neoprene waders, this post will be helpful.
So, shall we begin?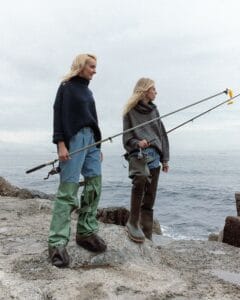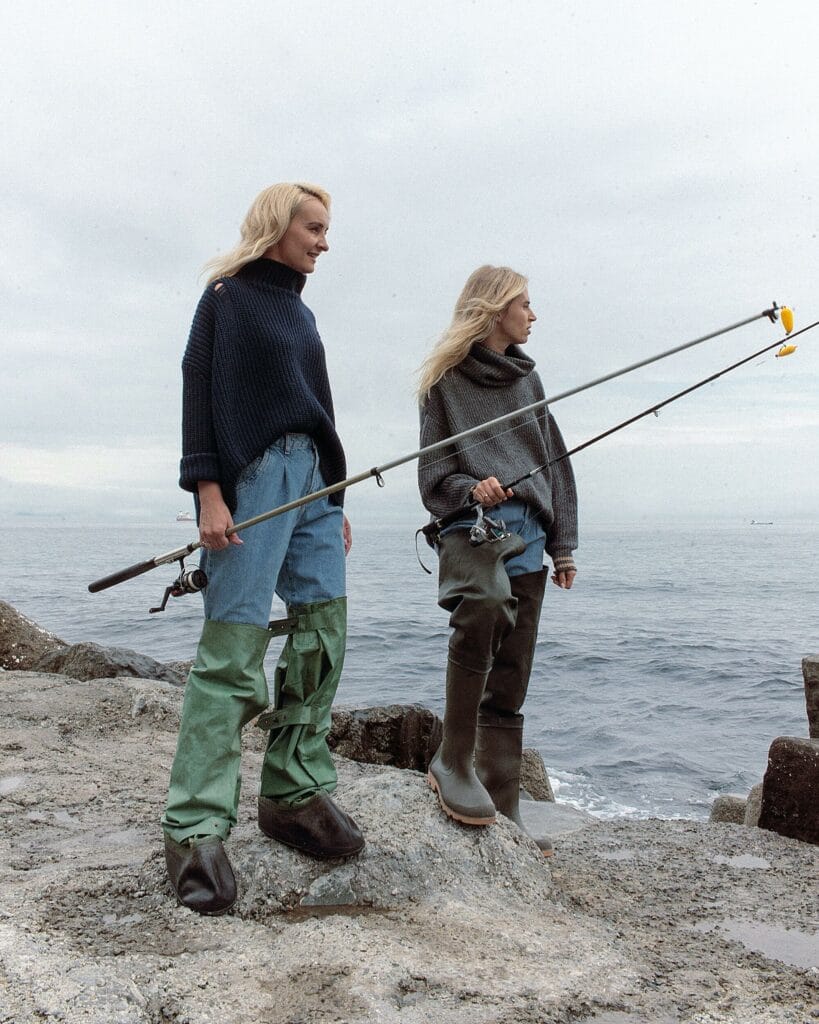 Planning A Successful Wade Fishing Trip In 7 Practical Steps
Ascertain The Weather
The first factor that can limit your successful fishing trip is the weather. In particular, weather elements such as air temperature and wind (speed & direction) are crucial if you'd haul in plenty of games.
So, to counter the effects of weather, know the forecast of the area you'd love to fish. And, be specific about it; choose the forecast on the exact days you'll be out wade fishing. But if you're unsure of the exact day, get the forecast for the week.
Ultimately, weather forecasts will help you get your games as easy and fast as possible. For example, wind direction will guide you on what side of the water you would find your game.
Pro tip: Weather conditions can be tricky. So, ensure you keep tabs on them at least two days before your fishing trip.
Review Tide Charts
After ascertaining the weather for the day of your fishing trip, check the tides too. Just like the wind, tides also determine fish's movements. It also contributes if the water would be safe to wade or otherwise. How so?
During low tides, not all spots in the water will be wadable – regardless of the depth of the water. If you don't have the report of such areas, you could easily trip and fall – especially when you don't use rugged waders.
Also, tides determine the days where fishing will be the most successful. And with a chart, you'd know which days the waves are favorable. That said, how can you get and review these charts?
You can check with the tide station closest to your preferred fishing destination. Or, you can check https://tides4fishing.com/.
Pro tip: Target the days just before and after new moons – they offer the best tides for wade fishing.
Define Your Preferred Species
So far, the weather and tide reports you have would mostly be as a general overview. While that is good, it won't particularly help to make your fishing successful. You can do better by defining your target species. So, which will it be? A trout or bass?
When you eventually pick a preferred species, you can easily streamline the reports to your needs. But what if you don't have any preferences? Well, learn the history of your fishing destination – the next step will help!
Learn From Fishing Trends & Reports 
While having current reports on weather and tide is excellent, we will still advise you to know the history of your preferred fishing destination. What is the average weather condition there? What is the tide like on average? What spots are the best place to catch your preferred species? More importantly, what technique works best for the area?
Those questions are only a few of the things you'd learn from fishing trends and reports. So, go find them – they will ultimately make your wading super easy.
Suggested reading: How To Choose The Perfect Fishing Line
Map Out Your Fishing Area
Now, you have the reports and knowledge to make your wade fishing successful. Even at that, don't rush and jump on the trip without a plan. Instead, map out your preferred fishing area.
That said, what are you going to indicate on the map?
Beaches

Boat ramps

Bridges

Causeways

Inlets

Kayak launches

Nature preserves

Piers and protected shorelines

Points and channels

Waterside parks
But what if those listed places are not around your preferred destination? Well, that means you might have to keep searching, because those hotspots indicate that an area is a perfect fit for wade fishing!
Mark & Rank Your Fishing Spots
Now that you have a map, mark the likely spots you'd find your defined species. And while you're at it, consider the flat and deep channels. That way, you won't be caught out by weather inconsistencies.
In the event of winds, mark the spots that would protect you from the backlash – and do the same for air temperature.
After you have completed the "marking," rank the spots which will be most favorable for each season. That way, you'd have a mini-guide of your own for successful fishing. So, what next?
Plan Your Journey
This part is the last and perhaps the most important one. Here, you will set your itinerary and include all the details of your trip. In particular, this is where you'd mold the earlier tips into strategies for successful fishing.
But before you define your strategies, clearly state the time you'd start and close your fishing every day you're out on the trip. Doing so will help you to be focused and intentional about your efforts. Plus, setting timing goals would eliminate any form of procrastination.
That said, here are some of our trusted strategies for inspiration:
Hunt your game from the closest spot to your base; do this on the first day of the trip. That way, you can cover more ground fast.

Hunt your game from the farthest spot to your base – this method is best for the second and the other days of your trip. That way, you'd avoid the spots you've already covered. Plus, you'd only be moving towards the base when the work is over ve– that will give you the illusion that the journey home is not far.

You can discard distance and hunt your game based on what reports identified as the most productive spots.
Regardless of the strategy you pick, ensure you keep log details every day on your fishing trip. That way, you can monitor your catch. More importantly, you would have a diary you can consult for future trips to that location.
And that's it: the end of our ultimate guide for a successful wade fishing trip. We hope you'll start practicing the tips henceforth. Have fun out there!
Share the Love
If you found this post useful, please let others know about it by sharing it.