Here is the truth: you might never need long-distance travel to experience a truly memorable holiday. You can have all the fun and memories to last you for years at a nearby lake or park. And the tips in this post can guide you!
But first, we already assume you are a fish lover. If you are not, you should consider this fun activity for your staycation.
Fishing is exciting and it will make great additions to your family frames at home. Say you're not convinced; how about a trial? Just try a trip, and you'd prefer nothing more – trust us!
Let's guide you on how to plan a simple but exciting fishing staycation. And it's easy, you only have to ask the right questions!
What Do You Need?
We get it,  you would go straight into fishing. But first, you should know the basics. Do you have a license already? How about the gear?
License and gear aside, how about your supplies? Since you might be spending a few days on the staycation, you need to stock up. So, what do you need?
License
Before anything else, sort out your fishing license. How else could you uphold your reputation as a dutiful citizen?
Note: Any fishing license won't suffice unless it's for the county or state of your preferred destination.
And if you don't get a license, you could ruin your staycation. Imagine almost drawing your trout fish only for authorities to call you off – and then they will ask you to pay for the penalty!
What's more, the fines will cost way more than you'd expend if you had gotten a license. In addition to licensing, you need permits, especially since you will be camping. Why?
Say you need warmth in the dead cold of the night; you can't cut off wood as you like, there are rules and you might pay a small fee to cut trees or buy the wood itself.
In another case, there might be rules against making any fire in the park. For example, Southern states have a burn ban to prevent wildfire during the summer.
In summary, obtaining a license and permits is a must to enjoy a stress-free staycation.
See also: Do I Need A License To Go Fishing?
Fishing And Camping Gear
Like licenses and permits, your gear is crucial to a memorable fishing staycation. Unless you're Sméagol from the Lord Of The Rings, you can't possibly catch a fish with your bare hands at a stream, let alone a lake.
Even experts need tools to enhance their expertise. In other words, get your fishing gear ready. So, what are the basics you should get?
Fishing Rod & Reel
These two aids are complementary; the rod is the flexible, slender pole that helps cast the line into the sea, while the reel is the controller that winds the line up or down.
Pro tip: if you're new to fishing, invest in a responsive and medium-strength rod, you can use it for all kinds of fish.
Fishing Line
Depending on the reel you got, you might even get a line – or even two for free. Even at that, lines clog and break often – fishes can bite the aids off.
Pro tip: invest in monofilament lines as a beginner. Also, ensure you maintain a reel with at least 100 yards of line.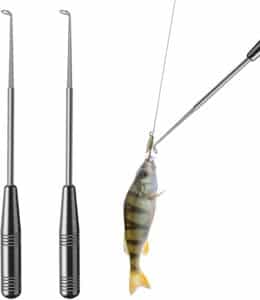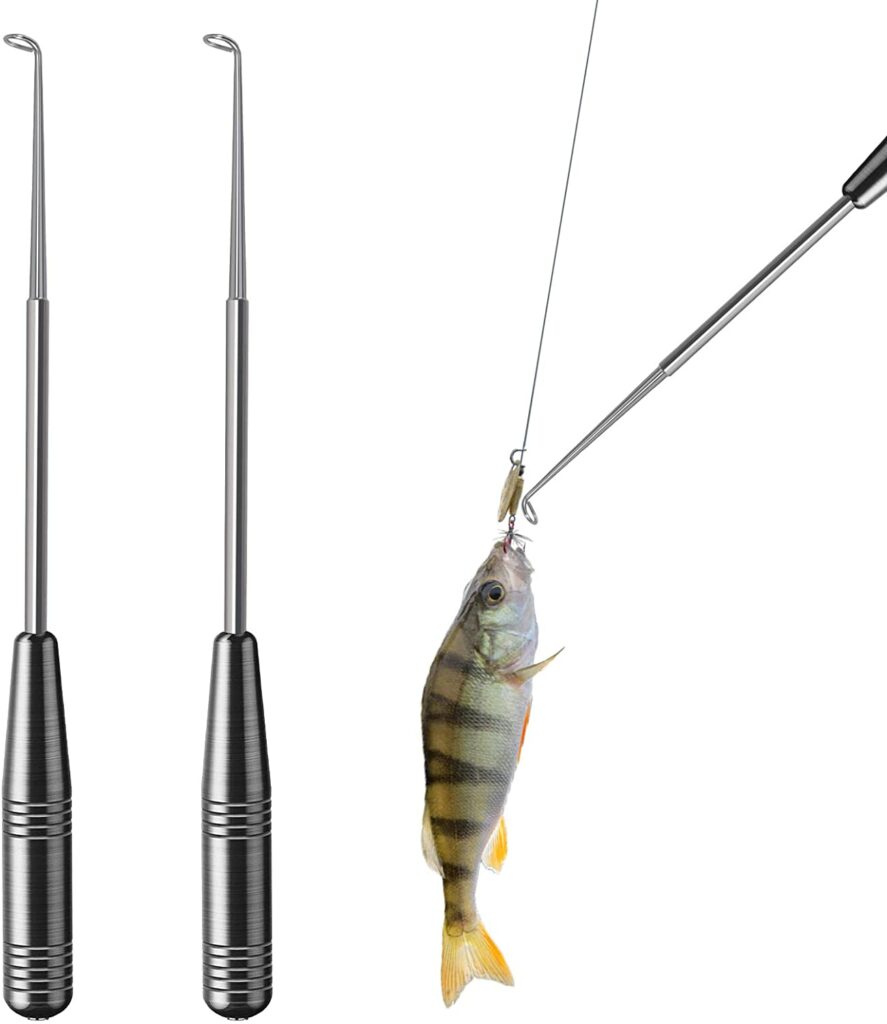 Your lines, reels, and rods are not complete without hooks. Hook, as its name, sticks to fishes' mouths when they come near it. Say the fish survives the trap at the mouth level; the hook will hold on to its body.
But you might want to stick to single hooks, they are easy to use. Whichever way, we have a more robust guide to help you with selecting such aids: How To Choose A Fishing Hook
Remember we talked about hooks poking fishes' mouths? Well, that won't happen without baits. Baits are what attract fish to start, and the best attraction is a live bait that wiggles to send vibrations to your unaware catch. Nevertheless, other fish might prefer a plant or dead bait, perhaps they don't like the struggle.
Pro tip: use worms; they are cheap but very effective baits, and you can easily dig one up from your yard.
But what if you run out of a live bait and need something very close? Try lures!
Lures are cheap, sustainable alternatives, and flexible to varied needs. Lures can help attract a host of fishes without killing all the worms in your yard. Plus, they fit different water and weather conditions.
For example, long-tailed plastic worms are bass' Achilles heel, while the two-tone kinds are perfect for cloudy water fishes.
Floaters & Sinkers
You will need a signal of some sort to know that a fish has taken your bait. A wobbly line by itself can't provide sufficient signal; that is where floaters come in!
Floaters, also known as bobbers, sink as soon as your trap gets a catch. At that point, you can reel in the rod.
Pro tip: find a moderate-sized floater that floats without the altercation of your catch. If it were too light, you can't read the signal adequately.
Unlike floaters, sinkers work differently, they act as stabilizers rather than signals. Regardless, they are equally crucial to a successful catch. How?
Sinkers help stabilize your line, keep your floaters floating, and ultimately allow your baits to reach desired depths. However, ensure you have enough because sinkers get lost often.
Another tool you might consider is a swivel. It helps to enhance the performance of your lures and lines. But it can break easily – especially if your bait got a somewhat big fish.
Don't fret; swivels are incredibly affordable!
Supplies
Outside your gear, you will need a few supplies to survive the outside-home conditions. Here are the basics:
Food & Drinks
Food and drinks are fundamental needs. Without them, you won't even have enough strength to draw your reel, let alone unhook the catch.
In summary, ensure you stock up on food supplies and when you do, consider the number of people traveling with you and the days you all plan to stay out.
Clothing
Bring enough extra clothing. There could be rain; worse, you might slip and fall while fishing. To avoid cold and staying wet, bring a few items of clothing to change.
Batteries
There are chances that there won't be a power supply at your preferred park or lake. In that case, bringing extra batteries for your mobile and cameras is necessary.
If you don't have extra batteries for your phone, get a power bank. A 15-20k mAh capacity should last you about 3-4days.
Sunglasses & Sunscreens
Rain is not the only weather factor that could soil your fishing camp; the sun could too! Fortunately, you counter harsh sunlight and its glare with polarized sunglasses and sunscreens.
First Aid Kit
Accidents can happen regardless of how well you are prepared for your trip. That is why you should go for your fishing staycation with a first aid kit. If you don't fancy the load, take some antibacterial ointment, bandages, and medical tape (waterproof).
Other supplies you should consider for your trip include:
   

Line cutter

– to set your fishing lines

   

Needle nose pliers – to remove hooks from your catch or out of your body in case of ac犀利士
cidents

   

Tackle box

– is storage for small fishing gears such as baits/lures, hooks, pliers, sinkers, and swivels
Overall, ensure you buy your gear only from trusted and tested brands. But which of them can you trust? There are many brands, products, and manufacturers!
Good news: we have dedicated our pages to help you. There, you will find reviews on all the fishing gear we have used and our recommendations.
Where Should You Go?
Now that you have the gear, what next? Visit the lake and parks, eh? But which of them should you visit?
We could give you recommendations, but it is best that you research a few destinations of your choice. Here's how you can find your next destination:
Check With Your Preferred State
States own most lakes and parks and oversee the permits and licenses. As such, it is the best source to get a lead on where to fish.
Luckily, you don't have to visit offices. You can check the websites and search away. And if you can't get a solid lead, maybe due to restriction or because your preferred park is sold out, call the contact on the websites.
Still no lead? If yes, try this:
Ask Google
Perhaps state parks can't accept you for safety reasons or limitations; private grounds can help. Fortunately, there are a lot of them. So, how do you reach these alternatives?
A simple query, "fishing campground near me," will suffice. Google will read your location and bring the nearest destinations for you. From there, you can read the reviews and choose whichever appeals to your needs.
Note: private campgrounds often maintain a regulated number of visitors at a time. So, do well to play by the books, and book in advance.
And lastly:
Ask Your Buddies
Now, you have a list of your top choices. You can narrow the list further by consulting your friends and families. If they had visited any of the destinations, you would get a first-hand report of the experience.
While online reviews could be false, word of mouth stays relevant, especially from your core groups. And if your buddies can't help, well, we can.
Have a look at our top destinations for fishing staycations:
Our Recommendation
Cheyenne, WY
If you want a blend of the Wild West and fishing, Cheyenne WY is a perfect destination. We particularly recommend Curt Gowdy State Park! There, you will find the delightful kokanee salmon, rainbow trout, and sportscaster.
The best part: Cheyenne WY offers much more than camping and fishing. It is a one-stop destination for family vacations and staycations – the same applies to couples or singles.
Elkhart Lake, WI
If you want a historical ground with lots of fishing opportunities, check Elkhart Lake. This destination is particularly a perfect fit for classic individuals.
Besides fishing, you will get a shot at kayaking and a racecourse at Elkhart Lake. And about fishing, look out for fish like the largemouth bass, northern pike, panfish, and walleye.
Fredericksburg, TX
Fredericksburg is another historical fishing ground. This small town, established about a century and a half ago, it remains a beautiful destination to enjoy a memorable holiday.
About fishing, get ready to pull out tons of basses – different varieties. Check the Live Oak Creek!
Also, you will get a shot at swimming at state-of-the-art facilities. And our favorite: the story about the presidential lore – breathtaking! Other places you consider:
   

Acadia

   

New River Gorge,

   

Voyageurs, and

   

Yellowstone
And now to the last phase of planning your fishing staycation!
What Fun Activities Should You Add?
Note: check with your state and destination first to see if the activities are permissible.
Family Fishing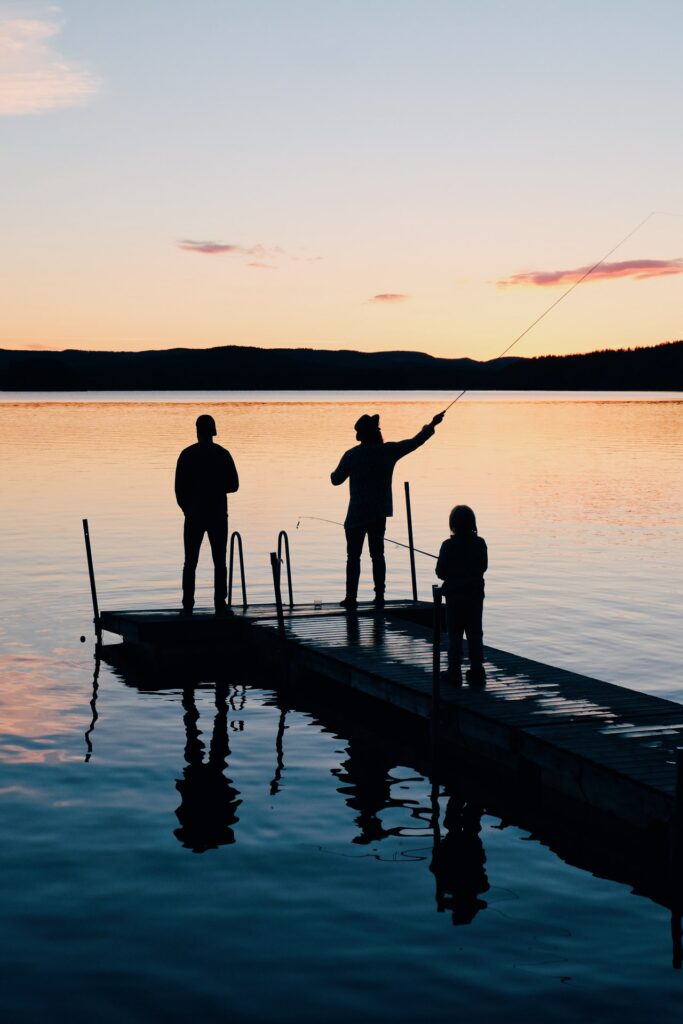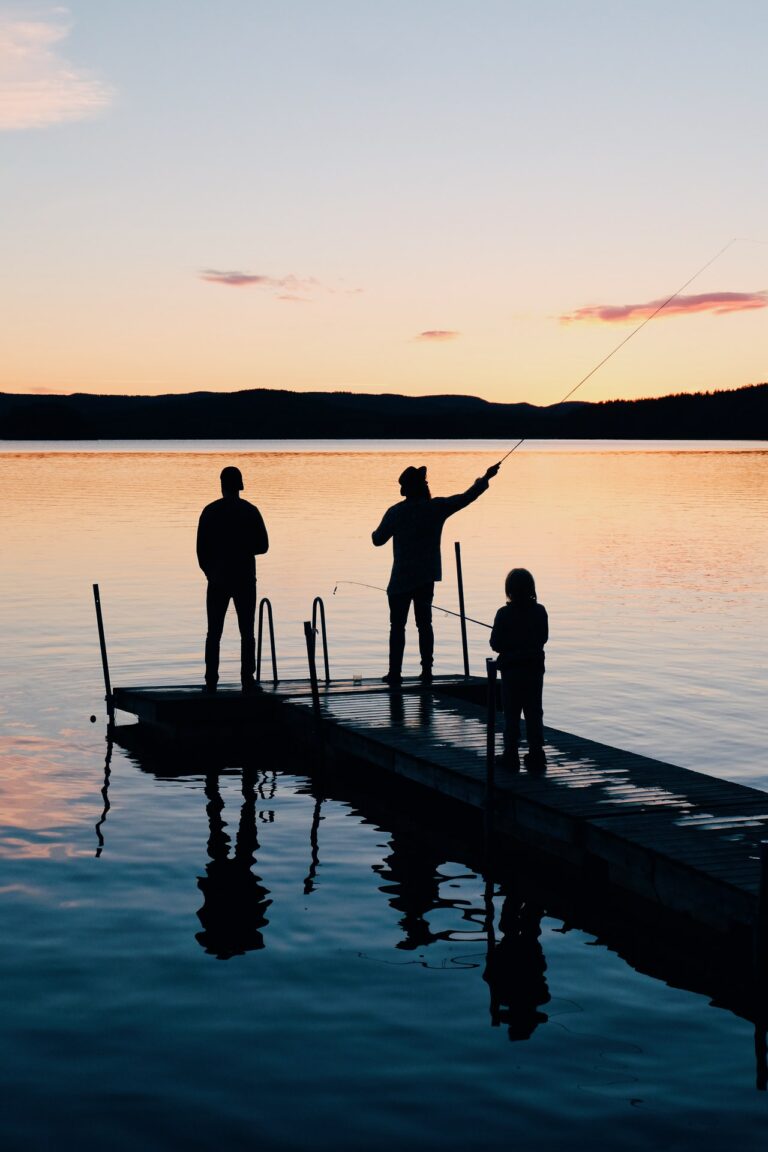 Fishing out by yourself or with your buddies is a thing; you can try it with your family too. In particular, bond over your rod and reel with your kids.
The fun part: you might even lose the catch, but the stories and jokes will stick and stay with you forever.
Boating Or Kayaking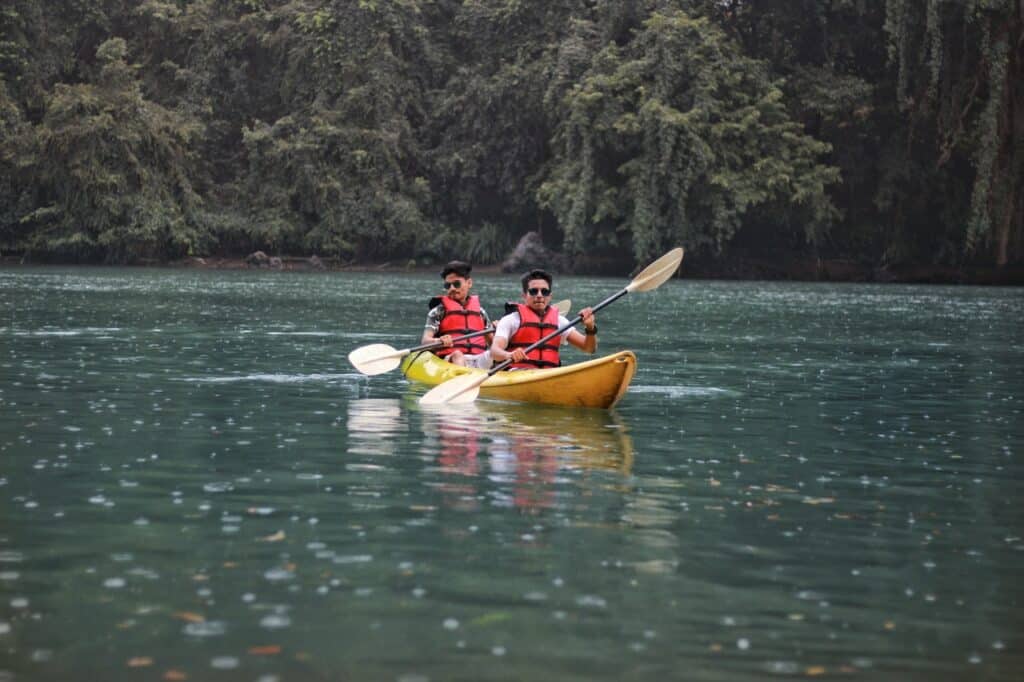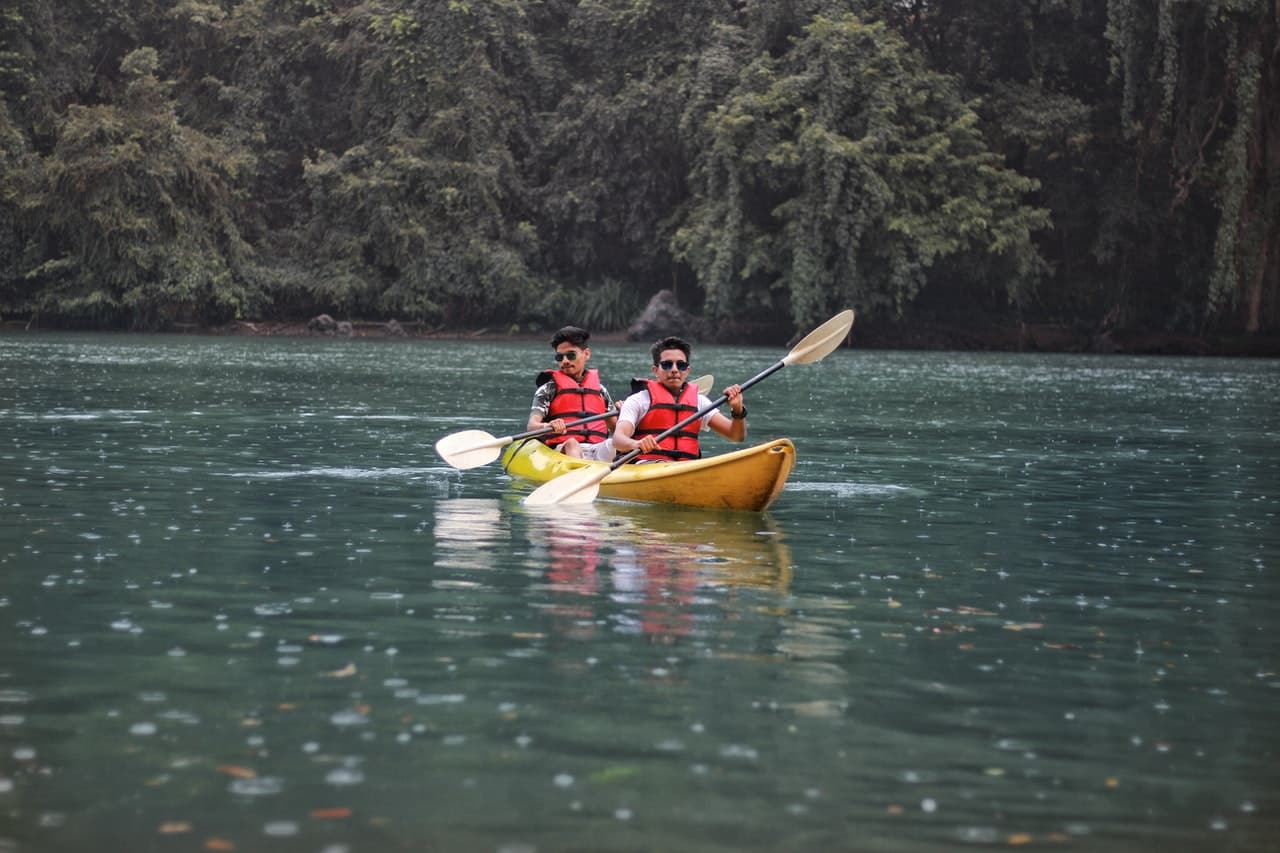 You can paddle away on the lake without even fishing. It is fun in itself, especially when you introduce a bit of competition. However, ensure that all players can swim.
Also, you can combine kayaking and fishing. It is a fun experience. So much so, we have a guide to help you start as a beginner.
Water Balloon Batting Practice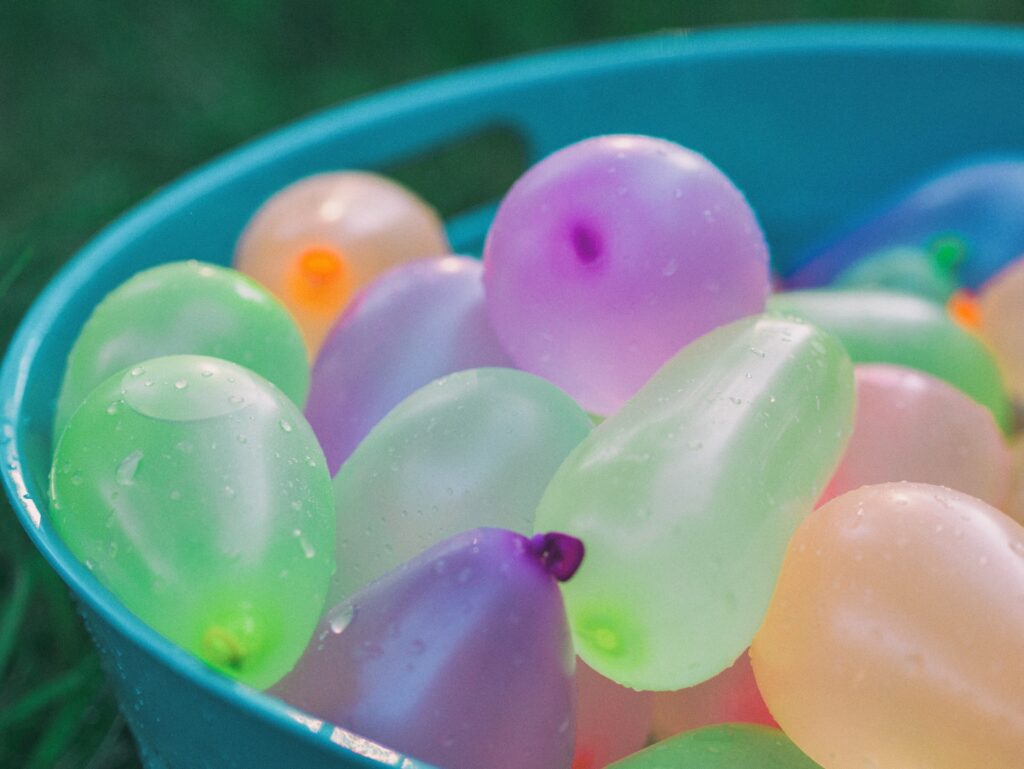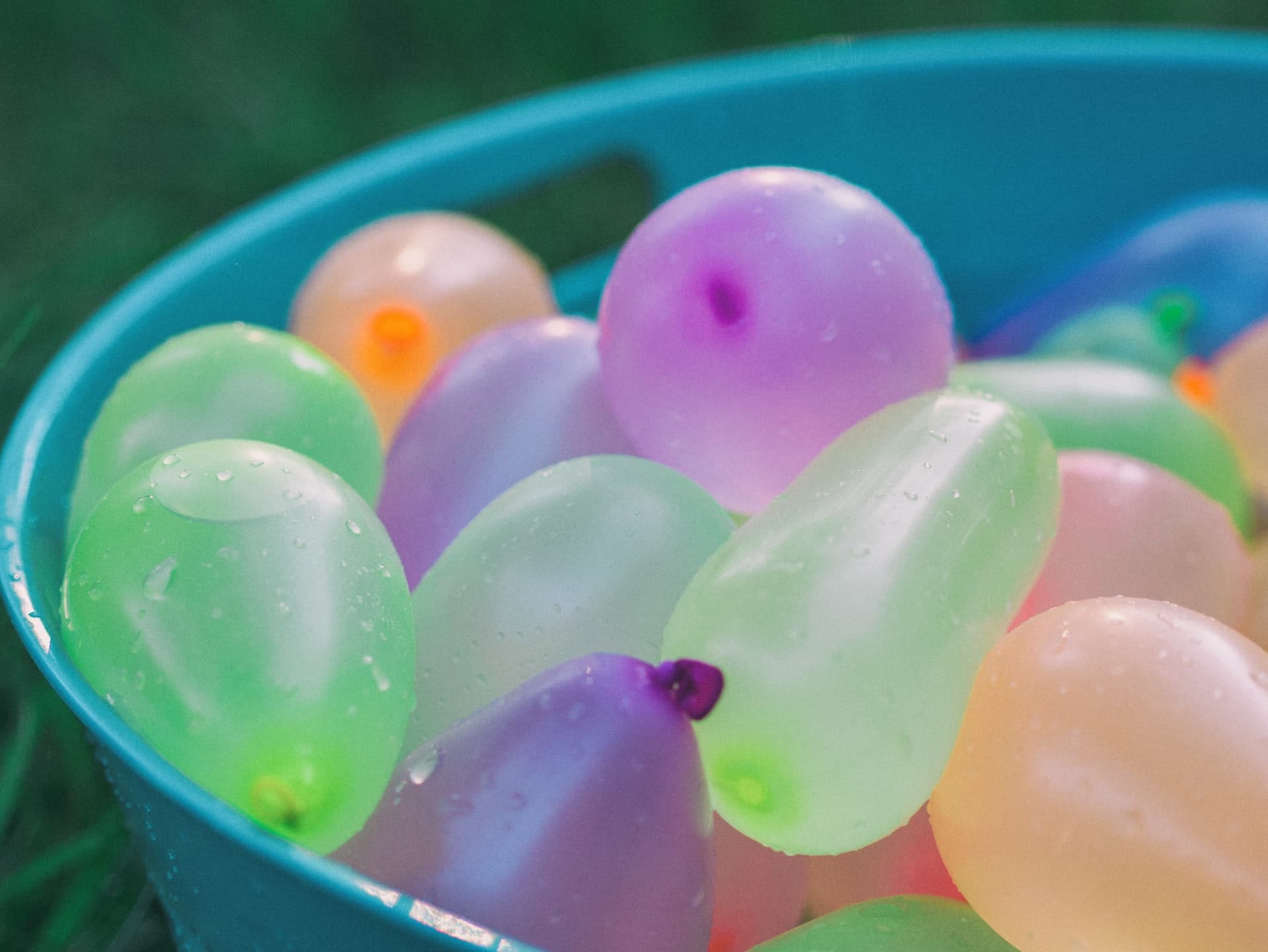 Water balloons are hives of fun. You can decide to use them for water sports or goof around. But our favorite is batting practice.
For the water balloon batting practice, you will need a baseball bat – preferably plastic. Then, you hit the balloons with the bats towards the opponent. When you score a huge point, the balloon will burst and soak you up. How would you like that in a family picture?
Bottom Line
Fishing staycations are fun and one of the most natural feelings you will ever experience. And it's even sweeter considering you don't have to travel all day to reach the destinations. You can find national parks all around you. And when you do, ensure you go with your license, gear, and supplies.
Have fun out there!
Share the Love
If you found this post useful, please let others know about it by sharing it.