Spending a cool afternoon on the waters for sport fishing is way cooler with a cool choice of fish to catch as well. There are so many varieties, wide enough to choose from. However, some are just exclusive. Before you come up with what to catch the next time you are in the waters, let us go through a very interesting topic, how to catch mahi mahi. 
They're very interesting fish with a shape exactly like a dolphin's. They also have a unique ability to change their color as well as the intensity of the color when in water, a feature that fades away as soon as they are out of the waters. Mahi-mahi is also called the dolphinfish. 
Good enough for sportfishing, the aggressive fish put up a spirited fight to halfway up the height of jerking the hook making it even more interesting to go catching mahi-mahi. 
Where do we Find Mahi Mahi? 
Anywhere close to the mid-'80s to '60s on the temperate and tropical sea is somewhere to consider for mahi-mahi fishing.
Ever heard of Marlin or wahoo?
Anywhere those two can be found, dolphinfish can also be found. Mahi-mahi rests upon the width of the close standby range for the vulnerable baitfish. 
The baitfish would naturally school under the weeds for bait while the likes of dolphinfish will often be standby for the catch as soon as the opportunity arises.
Actually within the seaweed, quite deep within the seas with the characteristics named above is where to find the mahimahi guys. Knowing where to find them is the first challenge but it's quite little to handle. 
Did You Get the Right Gear? 
Let's see. For Mahi Mahi, we ought to have the strongest gear that can fight pound for pound as the spirited fight demands quite a lot more than you expect. For us to have mahi-mahi closer and easier to the catch, there ought to be a powerful involvement. 
Talk about an ability to support about one ounce of lure and power to handle 30 pounds. A 7′ fused lone would do us good. For the assembly, to the line, we fix a 30-50 pound fluorocarbon leader.
Next, attach a 50-pound barrel swivel. Attach a 4/0-7/0 circle hook to the leader of about 30-60 pounds monofilament fluorocarbon where we attach the primary line.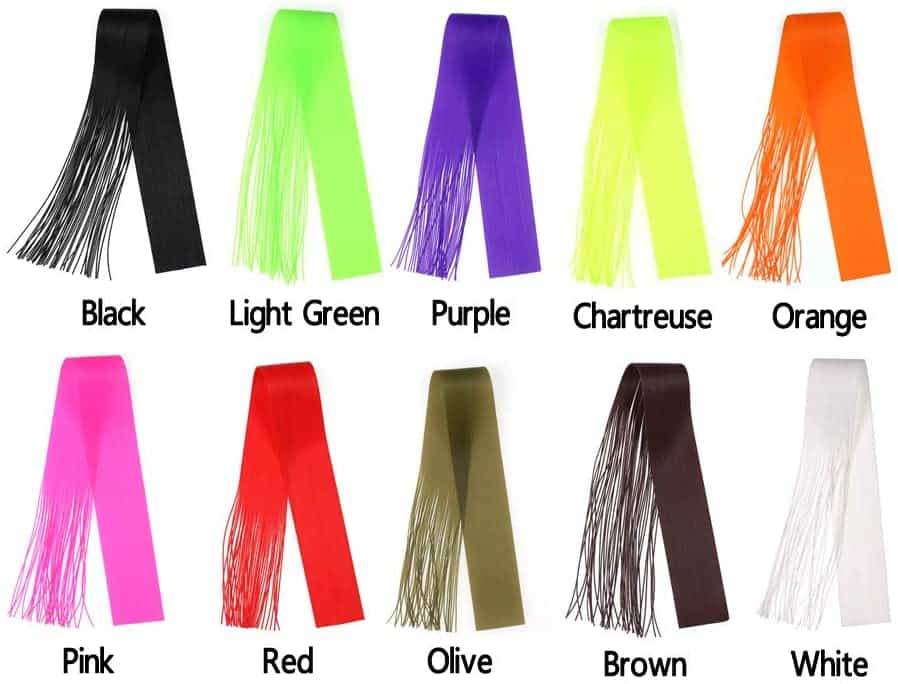 For mahi-mahi, lures can do a great job. Trawling lures meant for Marlin and sailfish can also be used. We might opt for rubber skirts and other heavy trawling equipment since the dolphin fish always put up a tough fight. 
If we opt for a rap alias or the feathers meant for tuna, we might also catch this mahi-mahi fish. Having the right gear for the catch is part of how to catch mahi mahi, so we ought to know what we need to find for mahi-mahi catching.  
However, it is nice to understand that these fish often jump wildly when they're hooked up, therefore we should be a little careful since they can come flying with the trawler. Dolphinfish mostly feed on small fish. 
On the other hand, they have a small mouth but are capable of engulfing more food. It's clear also from the existing tendency that the bigger the bait, the larger the fish. Pacific mackerel, shrimp, and ballyhoo would often work well as bait. 
How to Catch Mahi Mahi – The Actual Process 
With the right gear, we are now set to begin on the actual fishing process. Here's is what to do;  
To get them into a frenzy, throw some bait chunks into the water. Bait the hooks and then slowly let them drift back with the chunks. 
However, it's important to note that once we've caught one of them, we should keep the baited fish underwater until another is trapped right in. We can get many of these fish in one trip. Interestingly, mahi-mahi is so delicious though many people go mahimahi fishing as part of sportfishing. 
Identifying Mahi Mahi 
The dolphinfish are brightly colored in water. However, finding them needs us to know how to specifically know that it's mahi-mahi we're targeting. They have a bony crest on the front of the head. The dorsal fin runs from the eye to the caudal fin. 
It's bright blue with gold formation throughout the body as well as a yellow underside. A uniquely, it has a long pectoral fin that's well like half the length of the head. The normal school near the shore where there is plenty of seaweed. 
Extra Information 
Depending on the state, there are always fishing regulations that are applied during fishing, and it is important that we acquaint ourselves with some of them to guard the set regulations.
In Maryland for example, there's no limit for the poundage all year round but it's set at 10 per person. 
There's also a limit of 60 per boat. In Virginia, there's a bag limit and they require 10 a day. The minimum should be seven inches in size.
In Delaware, the Maryland regulations apply, just to mention a few but it's important to see what your state is for and what it's against since it's important when knowing how to catch mahi mahi. 
You could also read about the kayak fishing gear list.
How to Catch Mahi Mahi – Conclusion
It's quite beautiful to have a nice time wrestling these aggressive mahi-mahi guys and at the same time have a nice dinner. They're beautiful and delicious creatures that make fishing a sport and a good source of food. 
It's one of the fish types we can catch with a lot of ease and even better, we can catch so many at a time.
Now equipped with a few fishing techniques and even regulations, specifically for mahi-mahi, we can easily get an easy time on mahi-mahi fishing. We can now comfortably say we know how to catch mahi mahi. 
However, doing it many times will help us do it even better. It's fun and at the same time, it can be a target for professional fishing.
The Mahi Mahi fishing is generally easy and it can be a sport. I hope we're now going out fishing for dolphinfish or mahi-mahi as we usually call them, now with more information.
Share the Love
If you found this post useful, please let others know about it by sharing it.