Chapter 1
The Day Starts Leaving Shore
Leaving the beach felt like being shipped out to sea. The first waves were probably 2-3 off the beach, but being able to steer left or right was of utmost importance.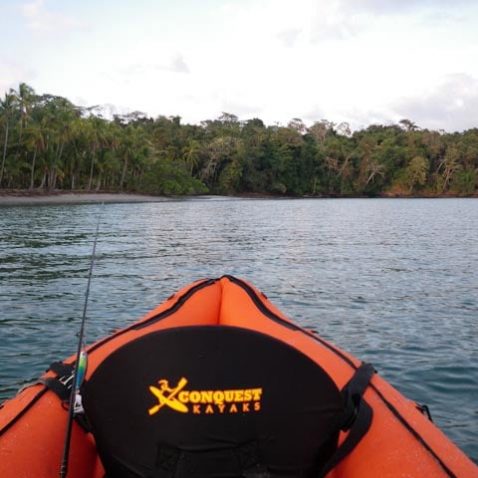 I've always been a little uncoordinated. Paddling the Hobie offshore kayak with your feet while using your left hand to turn the boat left or right required my full attention. In fact, it took almost all day for me to not turn "left for right" and "vice versa". It may have been that I grew up as a sailor using a tiller to push left for right, but it still had me zig-zagging the entire day.
As I learned from Matt and Eric, the owners of Deep Blue, hands-free kayaks are a must for offshore kayak fishing. Their kayaks of choice are Hobies which is on the equipment list at the end of this article.
Chapter 2
Hooking Up with the Live Bait
Eric met up with the bait guy about ¼ of a mile off shore where we heard that we had really great bait today, but the bait man had to purchased it (instead of catching it), costing us more money. A perfect example of supply and demand.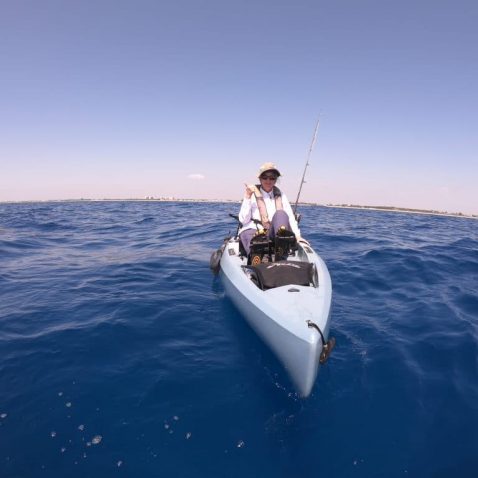 The type of bait used is known as "greenies". We often used them for offshore fishing and it always gives you the best chance of catching.