Chapter 1
Laguna Niguel Regional Park
You're certain to have a scenic fishing experience at the Laguna Niguel Regional Park in Orange County.
The Laguna Niguel Lake (also known as the Sulphur Creek Reservoir) is a 44-acre lake created by the Sulphur Creek Dam in 1966.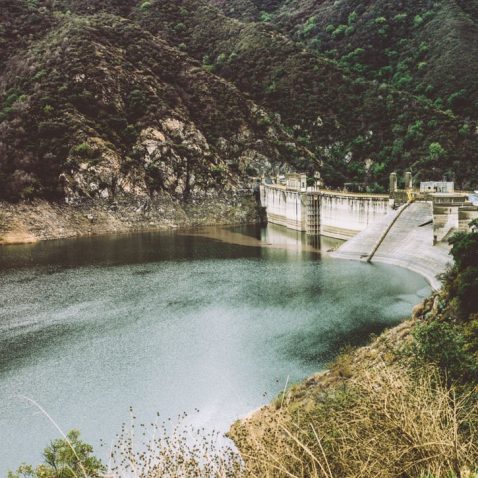 Location
Located in Orange County in Laguna Niguel, this park is one of the top-rated in the area, boasting close to a million visitors per year.
It's well worth paying the $3 entry to the park, as once you're in, you can partake in any of the following activities:
Bike riding
Park
Fishing (!!!)
Amphitheatre
BBQ/ Fire rings/ picnic
Pickleball
Tennis
Volleyball
Boat rental
The array of amenities available means you can bring your family along if you fancy a trip to the Laguna Niguel Regional Park, and you can even take a break from your angling adventure and have a tasty barbecue.
If you're not a fan of bank fishing, rent a boat for just $10 and get yourself on the Laguna Niguel Lake. Unfortunately, private boats aren't permitted on the lake, so you'll have to make do with a rented boat.
Fish You Can Catch
Catfish
Largemouth bass
Bluegill
Carp
Trout
The lake is super popular for catching rainbow trout during the season (November-April), with many people coming to the lake especially for the rainbow trout.
The limit for trout is 5 fish per stringer, and please be aware that no trout must be released unless caught on barbless artificials or flies only.
The current record for the biggest trout caught is 15.5 pounds, by Dan Ingouf. If you think you can beat his record, get yourself to Laguna Niguel and try your luck!
Need to Know
Please also bear in mind that the park rules say you can't wade into the water at all, so think twice before delving into the depths of the lake.
Before arranging your visit, make sure you check the rules on the official park website. Although there's no disruption currently, it's also worth checking that the park will be open on your visit.
Entry is $3 on weekdays and $5 on weekends, and please bear in mind that private boats aren't permitted on the lake.
Although an artificial lake, Lake Gregory boasts stunning natural scenery and ample opportunity to catch fish.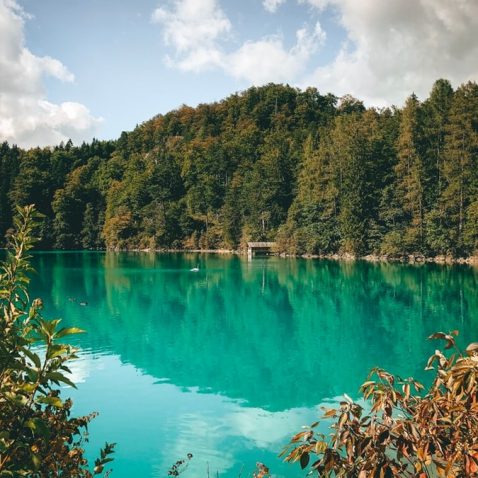 Location
You'll find the 84-acre lake hidden away in the San Bernardino Mountains near Crestline in Southern California.
There are plenty of amenities and things to do nearby if you need a break from fishing:
Camping
Swimming
Watersports
Basketball
Sand Volleyball
Boating
Disc golf
Trails
Cabins (short walk/ drive away)
Exercise stations
Dog park
Lodge (wedding facilities, banquets, conferences, etc)
Don't stress if you're unprepared for your fishing trip – there are local shops that sell bait and snacks.
When it's time to eat, you can grill your fish on one of the many provided grills – or have a nice barbecue or picnic.
As well as shore fishing, you can partake in float tube fishing and even rent a rowboat and enjoy a day floating on the lake with your rod.
Fish You Can Catch:
Rainbow trout
Brown trout
Largemouth bass
Channel catfish
Brown bullhead
Bluegill
Black crappie
Koi
Goldfish
Carp
Although fishing is open to the public all year round, expert anglers say you're more likely to catch rainbow trout in the springtime.
The CDFW (California Department of Fish and Wildlife) plants rainbow trout twice a month from spring through to fall, ensuring the numbers stay stable.
Every month, an orange tagged fish is released into the lake. Try your luck at catching the orange tagged fish and win up to $1,500!!!
Need to Know
There are tickets available at any of the Fishing Pay Stations, that may cost you around $8 per day of fishing.
For a discounted price, you can choose 10 tickets for $70, which will give you 10 days in the park.
Please note that any private vessels and powerboats aren't allowed on the lake, but rowboats and paddleboats are fine and even available for rental.