Take a trip to the historic Saginaw Bay for a lovely, peaceful fishing experience.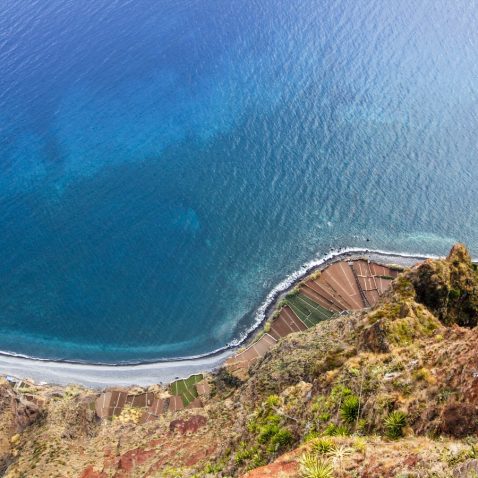 Best Places to Fish in Michigan: Location 1
Saginaw Bay is located within Lake Huron on the eastern side of Michigan. At 60 miles long and 30 miles wide, it's one of the largest lakes in the whole of the United States.
You can catch fish on the shore, pier, or by boat. There is a boat launch area and places where you can even hire a boat to go open water fishing.
The site has a floating fishing platform on the bay, and a fishing pier on the Pinconning River, a short distance from the parking lot.
Be sure to take a picnic with you – there are plenty of picnic tables and grills nearby that you can take advantage of in the warmer months.
Fish You Can Catch:
Bullhead
Carp
Largemouth Bass
Northern Pike
Smallmouth Bass
Sucker
Sunfish
Walleye
Yellow Perch
Although there are many great catches around the Saginaw Bay area, one of the most sought after fish to catch is the Walleye.
The Walleye is also known as the yellow pike and is native to most of Canada and the Northern United States.
It's a popular game fish with two dorsal fins – one spiny, and one soft-rayed. People love the texture of Walleye meat – and to get rid of the fishy taste, simply wash the fish in white vinegar.
Fancy catching some Walleye? Travel to the beautiful Union Lake, one of the deepest lakes in Michigan.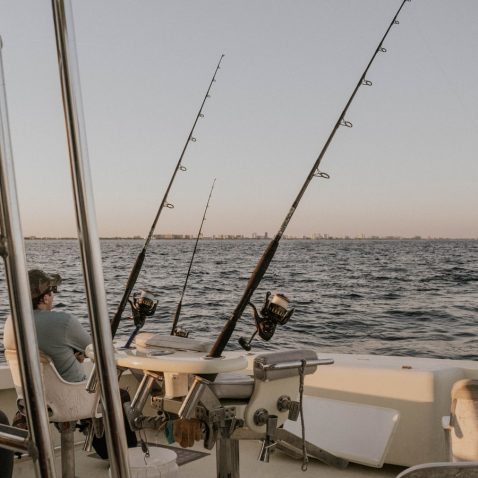 Location:
Union Lake is a great fishing location. Located in Oakland County, the area is a huge 465 acres.
The deepest point of the lake is approximately 110ft deep, making it one of the deepest lakes in the state.
The boat launch is located lat 42.61178, long -83.4465. There are 33 parking spaces available, and the ramp is suited for small to medium watercraft.
There are male and female restrooms located near the parking lot, along with various other bars restaurants and shops within walking distance.
There are regular events that occur at the lake, such as the
For any safety information or inquiries, contact the DNR (Department of Natural Resources).
Fish You Can Catch:
Black Crappie
Bluegill
Largemouth Bass
Northern Pike
Pumpkinseed SunfishRock Bass
Smallmouth Bass
Walleye
Yellow Perch
Union Lake is considered the most popular walleye fishing lakes in the whole of Michigan. Whether you're fly fishing or baitcasting, you're super likely to catch a fish in this lake.
Offering a huge variety of fish and plenty of activities, Lake St Clair is the perfect fishing location.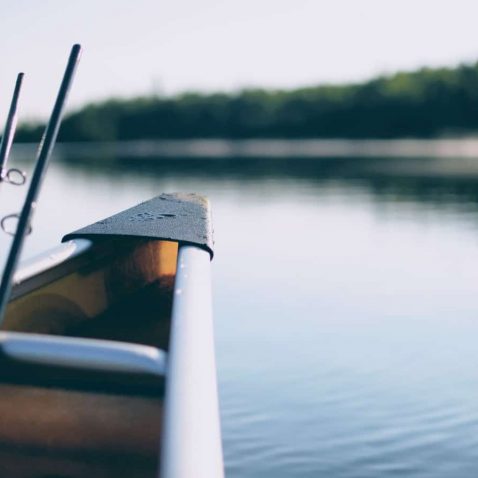 Location:
The freshwater lake is located between the Canadian province of Ontario and the U.S. state of Michigan. There are endless fishing guides and charters available to enhance your fishing experience.
The lake boasts 130 miles of shoreline and a total of 275,000 acres.
If you tire of fishing, there are plenty of other activities available around the lake. Paddlesports, boating, and endless events are popular with visitors to the lake.
Fish You Can Catch:
Muskellunge
Walleye
Northern Pike
Rainbow Trout
Bluegill
Rock Bass
White Bass
Pumpkinseed Sunfish
White Crappie
Channel Catfish
Lake St Clair is known as a big fish lake, and there's a variety of fish species to pursue in the 275,000-acre lake.
Metropark:
If you have children, why not go to Lake St. Clair Metropark. The park is great for fishing, with a 1.5-mile shoreline. Please note that shoreline fishing is not allowed along the beach or marinas from April through to October.
The park is great for kids – the play areas and water facilities are sure to keep your children occupied while you enjoy a nice angling afternoon.
The park offers 8 ramps, with easy access for watercraft, windsurfers, and sailboards. Be sure to check the rates on the official website before planning your trip, as the rates can change.
At the Metropark, there's also:
Golf
Hiking
Bike Rental
Metal Detecting
Play Areas
Picnicking
Nature Centre
Winter Facilities
Swimming
Shuttle Bus
Court Games (tennis, volleyball, etc)
Cruise
For plenty of secluded fishing spots, head down to one of the longest rivers in the U.S.A.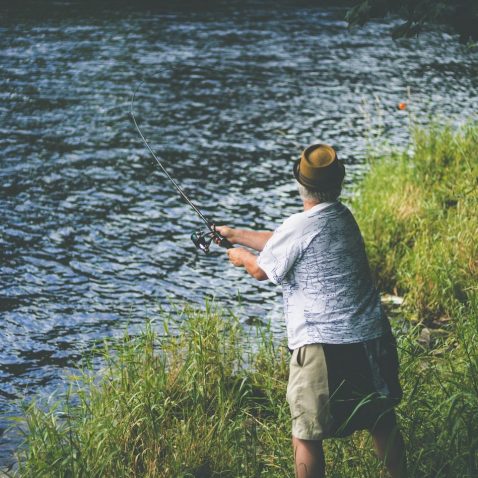 Location:
Running through a total of 9 cities, (Jackson, Eaton Rapids, Lansing, Grand Ledge, Portland, Iona, Lowell, Grand Rapids, and Grand Haven), the river carries around 3,800ft³/s of water. Think of all the fish that must be in there!
There are plenty of sections of the river that offer peace and quiet away from crowds – it's not difficult to find a spot where you probably won't see another human for hours – maybe even the whole day!
Fish You Can Catch:
Steelhead
Salmon
Smallmouth Bass
Lake Trout
Coho
Sunfish
Northern Pike
Muskie
Perch
Whitefish
The best times for fishing are May through September. If you're wanting to catch some Salmon, you're best off fishing from early September to late October – it's the prime time for salmon fishing.
Walleyes tend to be available all year round, but are caught a lot more easily when the water temperatures are above 45 degrees.
Burt Lake offers a huge variety of fish, so get your rod and head down to the ginormous Burt Lake.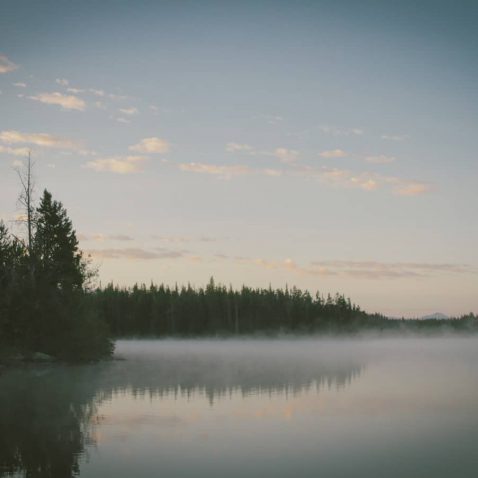 Location:
The 17,000-acre lake located in the northern tip of the lower peninsula is perfect for an angler's weekend away.
With various camping facilities, RV hookups and lodging available, you're sure to find suitable accommodation for your trip.
Boats and Kayaks are available for rent, and there are various boat launch ramps that are available for public use. If you're not a fan of boats, then you can stay on the bank and fish there – there are 35 miles of scenic shoreline for you to find the perfect fishing spot.
If you come unprepared, don't fear! There are convenience stores nearby, which sell bait and tackle.
Fish You Can Catch:
Largemouth Bass
Smallmouth Bass
Channel Catfish
Black Crappie
White Crappie
Brown Trout
Rainbow Trout
Walleye
Rock Bass
Yellow Perch
Green Sunfish
Pumpkinseed Sunfish
Sturgeon
Northern Pike
In the winter months, ice fishing is popular around Burt Lake. Wrap up warm, find the perfect spot, and get fishing!
Take a day trip to the scenic Cass Lake, which is perfect for boat fishing or shore fishing.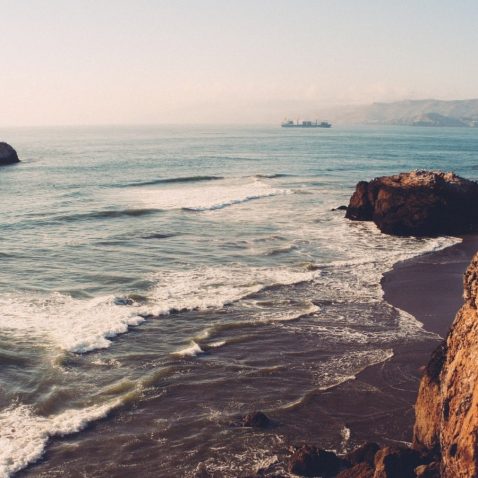 Location:
Cass Lake is a huge 1280-acre lake located in Oakland County. It's perfect for fishing, with boat launches in the area for those who prefer offshore fishing.
If you tire of fishing, or you have non-anglers accompanying you, then check out the water sports available on site. There's also a beach suitable for swimming.
Take a break from fishing using one of the many picnic tables and grills available from dawn until dusk.
Although there are no camping facilities, there are lodgings available a short drive away from the lake.
Fish You Can Catch:
Carp
Crappie
Catfish
Largemouth Bass
Smallmouth Bass
Northern Pike
Walleye
Yellow Perch
Sunfish
Summary
Michigan is a paradise for anglers – the multi-fish waters are ripe with fish waiting to be caught. The endless lakes and rivers are full of hotspots for fishing, and hopefully, our guide has given you an insight into some of the best onshore and offshore fishing spots.
Whether you're a newbie, an expert, whether you prefer boat-fishing, ice fishing, or shore fishing – you're bound to find somewhere perfect for you in the Great Lake State.
Be sure to check with the local Fish and Wildlife Department before arranging your trip, to see if the stream is open to the public – as some may be closed for the season.
Do you have a secret fishing spot you want to share with us? Or do you agree with our top picks?
Let us know in the comments below, and don't forget to share this with your fishing friends!
Share the Love
If you found this post useful, please let others know about it by sharing it.