Catch of the day here:
Walleye
Yellow Perch
Smallmouth Bass
White Bass
Steelhead Trout
Lake Erie Bluegill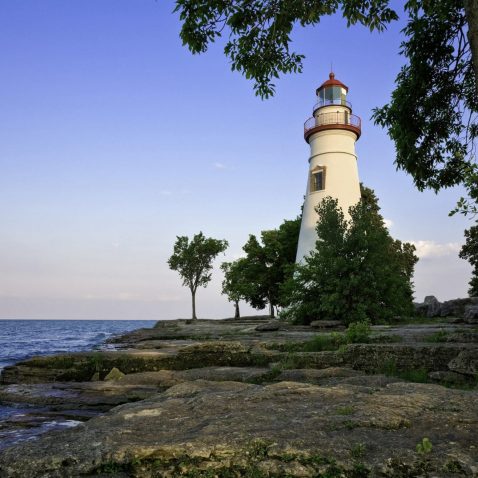 Best Places to Fish in Ohio: Location 1
Lake Erie is one of the most popular fishing lakes in Ohio and as such is a good jumping-off point for our list.
Erie is best known for its Walleye and Perch fishing, but it is also a great lake for anglers looking to catch Bass and Steelhead too.
Not far from the coast, just by Port Clinton, it is well worth the trip if you are looking to reel in larger catches.
Some consider fishing on Lake Erie to be quite a challenging endeavor, which is a large part of the appeal for anglers looking to test their abilities.
Being part of the "Great Lakes System," Lake Erie can experience shifts in the local climate throughout the day, ranging from quite calm to some very adverse conditions. Anglers will need to ensure they are prepared for sudden shifts in the weather during their trip, traveling with spare clothing and checking forecasts beforehand is advised.
One of the things we loved at this location is that many local restaurants will actually cook your catches for you too. Nothing tastes better than your own fresh catch of the day.
Catch of the day:
Saugeye
Walleye
Hybrid striped Bass
Smallmouth Bass
Largemouth Bass
Channel, Flathead and Blue Catfish.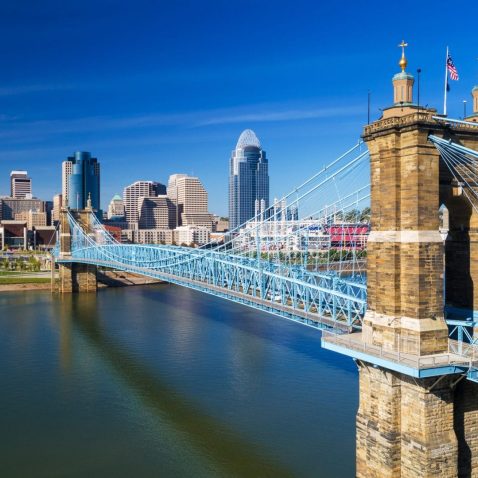 Location 2
Beginning in Pittsburgh, PA and extending the full 981 miles to Cairo, IL, the Ohio River has a plentiful amount of varying fishing hot spots and provides full year-round fishing fun.
In terms of species, listed above are only the most popular, whereas due to the volume of fishing spots available you can also hook yourself with fish species such as Longnose Gar, Bowfin, Channel Catfish, and a range of others.
For fishing enthusiasts looking for Smallmouth Bass, Largemouth, Spotted, Northern Pike, Panfish, and Walleye then head to the upper portion of the Ohio River. Once you head downstream the Ohio river becomes much deeper and broader, with Catfish, Flathead and Blue, all taking up residence in these waters.
A few hot spots not to miss (if you're nearby): Byrd Dam, Lock and Dam 21 and Cluster islands.