Catch of the day here:
Walleye
Yellow Perch
Smallmouth Bass
White Bass
Steelhead Trout
Lake Erie Bluegill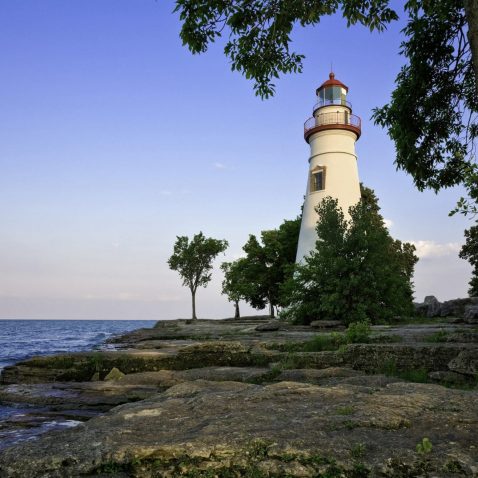 Best Places to Fish in Ohio: Location 1
Lake Erie is one of the most popular fishing lakes in Ohio and as such is a good jumping-off point for our list.
Erie is best known for its Walleye and Perch fishing, but it is also a great lake for anglers looking to catch Bass and Steelhead too.
Not far from the coast, just by Port Clinton, it is well worth the trip if you are looking to reel in larger catches.
Some consider fishing on Lake Erie to be quite a challenging endeavor, which is a large part of the appeal for anglers looking to test their abilities.
Being part of the "Great Lakes System," Lake Erie can experience shifts in the local climate throughout the day, ranging from quite calm to some very adverse conditions. Anglers will need to ensure they are prepared for sudden shifts in the weather during their trip, traveling with spare clothing and checking forecasts beforehand is advised.
One of the things we loved at this location is that many local restaurants will actually cook your catches for you too. Nothing tastes better than your own fresh catch of the day.
Catch of the day:
Saugeye
Walleye
Hybrid striped Bass
Smallmouth Bass
Largemouth Bass
Channel, Flathead and Blue Catfish.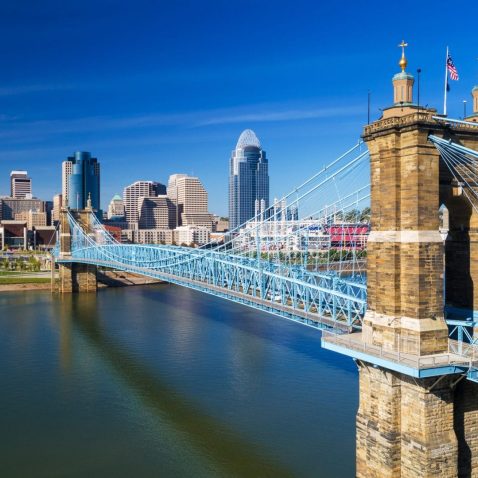 Location 2
Beginning in Pittsburgh, PA and extending the full 981 miles to Cairo, IL, the Ohio River has a plentiful amount of varying fishing hot spots and provides full year-round fishing fun.
In terms of species, listed above are only the most popular, whereas due to the volume of fishing spots available you can also hook yourself with fish species such as Longnose Gar, Bowfin, Channel Catfish, and a range of others.
For fishing enthusiasts looking for Smallmouth Bass, Largemouth, Spotted, Northern Pike, Panfish, and Walleye then head to the upper portion of the Ohio River. Once you head downstream the Ohio river becomes much deeper and broader, with Catfish, Flathead and Blue, all taking up residence in these waters.
A few hot spots not to miss (if you're nearby): Byrd Dam, Lock and Dam 21 and Cluster islands.
Catch of the day:
Crappie
Musky
Largemouth Bass and Smallmouth Bass
Catfish
Saugeye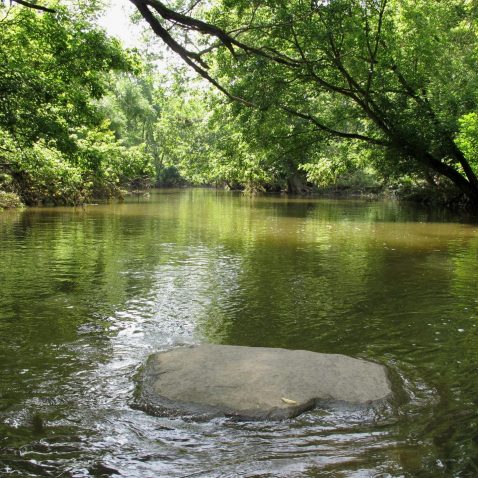 Location 3
If you're out to hook yourself a Musky, then this is the great lake for you. In fact, Alum Creek is the only lake in central Ohio that has them.
Prior preparation is crucial, as your typical Bass fishing rig may not suffice for this type of challenge. Make sure you bring a stout reel and rod and baits that can withstand their size and strength, as they commonly reach up to 50 inches.
Access is convenient all the way around this large lake (3,269 acres), and so it makes for a popular destination, without the need for an arduous trek to find the ideal spot to cast your line. There are also plenty of deep coves and high shale bluffs, providing an ideal habitat for the local fish, sure to keep your rods twitching.
If you'd like to go fishing in Alum Creek Lake, head north for Channel Catfish (near the boat ramp and dam) and south for Smallmouth Bass.
Chapter 4
Senecaville Lake
Catch of the day:
Largemouth bass
Crappie, Bluegill
Bullhead
Channel Catfish
Saugeye
Hybrid striped Bass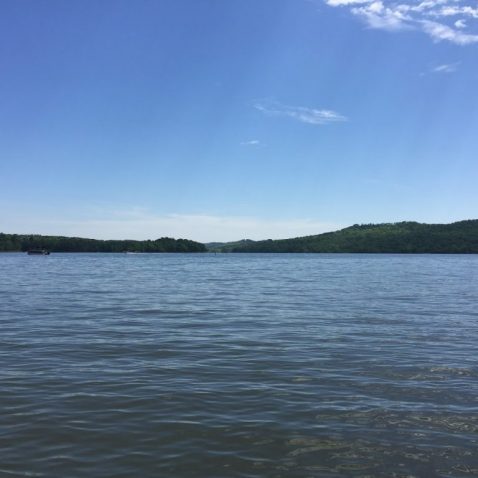 Location 4
Senecaville is one of the most popular fishing lakes in Ohio, as it offers several activities like fishing, boating, and other watersports and there are special events during the summer season. A fishing lake strategically located in eastern Ohio and one of the largest MWCD lakes (The Muskingum Watershed Conservancy District) Seneca has 45 miles of shoreline and 3,509 acres of water tofish.
If you're specifically looking for Blue Catfish, then, fortunately, the ODNR (Ohio Department of Natural Resources) has just started to stock these too. Which makes Seneca Lake one of the premier places in Ohio to fish Catfish.
It is worth noting that Bullheads and Channel Catfish are found at the designated trotline area, towards the top end of Seneca lake.
If you are making the trip to fish the lake by boat, then the ramps are found just north of the dam at the main marina. Please be aware there is a 399hp limit for boats on the lake.
Chapter 5
Clear Fork Reservoir
Catch Of The Day:
Muskellunge
Largemouth Bass
Black Crappie
White Crappie
Bluegill
White Bass
Channel Catfish
Gizzard shad is the main forage species.
Location 5
Clear Fork River covers 971 acres and with 14miles of shoreline, Clear Fork Reservoir is smaller than previously listed locations to go fishing. However, that doesn't mean it is lacking in quality, in fact, it was voted one of the top 50 spots in the USA.
It is also one of the top lakes in Ohio for Bass fishing. Clear Fork Reservoir is home to a large population of musky, Clear Fork offers many many species for anglers looking for something new.
If on the other hand, you're looking to land Bluegill, try baiting your line with red and wax worms close to the drop-offs and fallen trees. I find that small spinners and jigs seem to work best.
It is however more suited to boat fishing here, especially around the shallow tree stumps or the lower end. The western banks provide a perfect spot for shoreline fishing, where three separate public access points can be found.
Catch of the day:
Muskellunge
Saugeye
Shovelhead Catfish
Channel Catfish
Largemouth Bass
Smallmouth Bass
Bluegill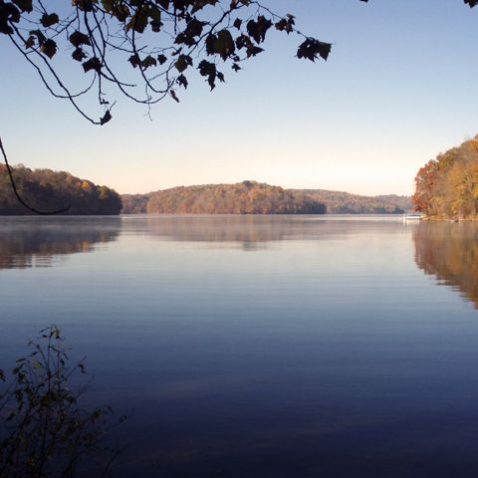 Location 6
Piedmont Lake is most well known for its Smallmouth Bass and Crappie fishing, it has over 40 miles of shoreline reaching depths of up to 38ft over 2,270 acres.
Almost 50% of the fish in the Piedmont Lake are in fact Smallmouth Bass, which means Piedmont has the rare ability for anglers to find great fishing no matter where they decide to pitch up. Crappie, on the other hand, can be slightly harder to reel in given their size.
Piedmont Lake is a very beginner-friendly fishing lake in Ohio, with multiple boats and shoreline access points. There is, however, a 10hp motor limit, put in place to ensure the Piedmont Lake provides anglers with twitching rods for years to come.
Chapter7
Hoover Reservoir
Catch of the day:
Largemouth Bass
Bluegill
White Crappie
Black crappie
Channel Catfish
White Bass
Smallmouth Bass
Carp
Buffalo Sucker
Longnose Gar
Saugeye (restocked annually)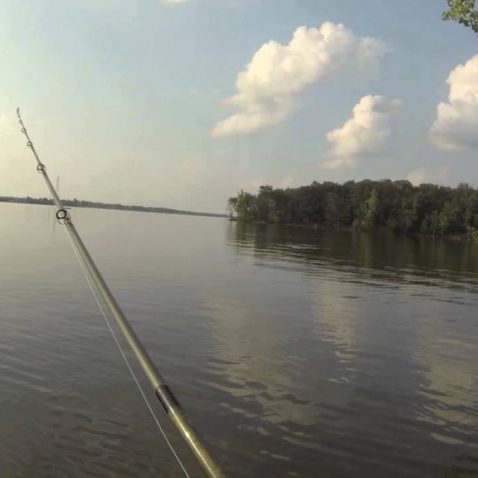 Location 7
Mostly known for its catfish and popularity due to its proximity to the Hoover Dam. Hoover reservoir is home to 2,818 acres and 45 miles of shoreline, providing fantastic fishing coupled with a serene and scenic location.
Some of the most popular areas to go on fishing are close to the dam itself, or around the southern basin if you are looking to bag some Bass.
If you're looking for some real rod bending, Buffalo Suckers are noted to be very large in this reservoir. I would suggest trying twister tails coupled with a slow approach towards the bottom of the Hoover Reservoir.
Since 2011, ODNR has also been stocking Blue Catfish. Although initially experimental, their populations have seen quite a large expansion
Boat limits here are 10 horsepower, perfect for a gentle chug along the water while enjoying the surroundings.
Hoover Reservoir plays an integral part specifically in tourism. Aside from the anglers can enjoy fishing at the Hoover Reservoir, fishing enthusiasts can also enjoy recreational activities within the vicinity like hiking, boating, and picnicking.
Chapter8
Grand Lake St. Marys
Catch of the day:
Largemouth bass
White Crappie
Black Crappie
Bluegill
Walleye
Channel Catfish
Flathead Catfish
Yellow Perch
Bullhead
Carp
Suckers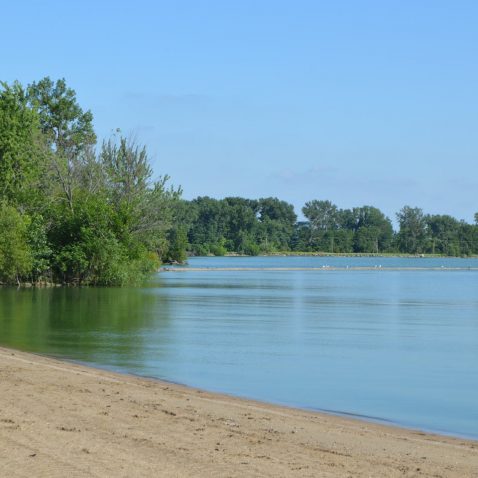 Location 8
Grand Lake certainly lives up to its name, being the largest inland lake that lies entirely within Ohio state borders, an impressive 12,680 acres of fishing opportunity.
It is most well known for its Crappie fishing, due to the rocky edges, brushy shorelines, and many channels, all providing them with the perfect ecosystem. Fishing here from March to May will see you bagging catches between 9 and 13 inches regularly.
Despite its size, most of the lake is actually less than 7 foot deep, homing a wide range of fish species, and requiring less effort to reel in your catch before it breaks water.
Plenty of access points are provided across the shoreline coupled with seven different boat ramps, give fantastic ease of access.
Catch of the day:
Muskellunge (restocked annually)
Pumpkinseed Sunfish
Largemouth Bass
Bluegill
Yellow Perch
Black Crappie
Smallmouth Bass
Channel Catfish
Walleye (restocked annually)
Flathead Catfish
White Crappie
Brown Bullhead
White Bass, Carp
Location 9
Although not entirely in Ohio, I thought it prudent to include. Pymatuning Lake, in northeast Ohio, extends the full 14,000 acres across Pennsylvania.
With it being right on the border, you must be sure to know which state you are currently fishing from and that you have the correct fishing license for that state.
There is plenty of boat access, as well as shoreline fishing across the full 14,000 acres (in both states). Muskellunge and Walleye are both stocked annually so if that's your fish of choice you will be sure to find success at Pymatuning.
Most of the fish here at Pymatuning Lake are of a photo-worthy size, no matter the season. Walleye, as found in a recent fish survey, ranged from 7 to 28 inches, with 92% of catches ranging between 15 and 22 inches. With Muskies ranging between 29 and 44 inches long.
Catch of the day:
Saugeye (restocked annually)
Largemouth Bass
White Crappie
Black Crappie
Bluegill
Channel Catfish
White Bass
Yellow Perch
Carp
Bullheads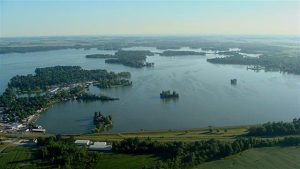 Location 10
Indian Lake is most well known for its Large Saugeye fishing.
The best spots can be found at Lakeview and Moundwood in late fall/early spring. In the summer months, I would suggest Old Indian Lake.
Across the 5,8000-acre lake, there are multiple easy access points for fishing both by boat or on the shore. Vast amounts of shallow channels and brush covers can be found, making for ideal fishing spots.
Bald Eagles have also been known to make an appearance from time to time, while not a threat they are a rare sighting in Ohio. Worth noting for any anglers who are also keen nature photographers, or bird-watching hobbyists.
Chapter 11
Findlay Reservoir
Catch Of The Day:
Walleye
Yellow Perch
White Bass
Largemouth Bass
Smallmouth Bass
Bluegill
Crappie
Channel Catfish
Bullhead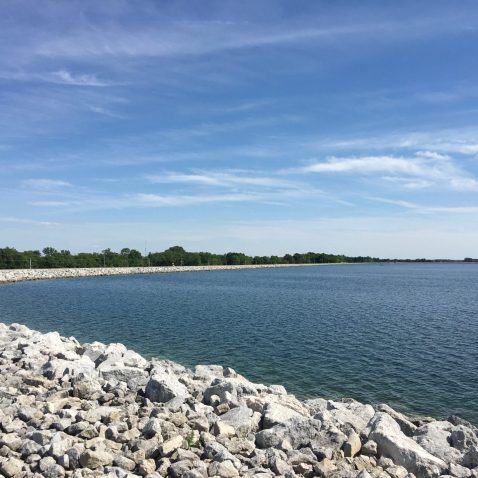 Location 11
Located in Northwest Ohio, Findlay Reservoir is well regarded as having some of the best Yellow Perch fishing in the state, with some larger examples reaching up to 14 inches in length.
Spring is an opportune time to fish Findlay Reservoir, if you are visiting in winter, then ice fishing is also possible. Featuring a unique floating fishing pier, you can reach the deeper water (and larger fish) without the need to bring your boat across the state.
If you're more into bow fishing or would like to give it a try, then it is allowed at this reservoir too.
Summary
No matter where you are heading in Ohio, you will be sure to find good fishing.
Hopefully, you have enjoyed our article on the best fishing places in Ohio, and if you are planning a fishing trip to Ohio in the future you may also like to read some of our product comparison reviews listed below.
Don't forget to let us know if we have missed any of your favorite fishing lakes, or if you have any insider knowledge and secret hot spots in Ohio you would like to share, please comment below.
Share the Love
If you found this post useful, please let others know about it by sharing it.