Chapter 1
Lake Okeechobee
Catch of the Day in One of the Best Places to Fish in Florida:
Bass
Crappie
Bluegill
Catfish
With 730 square miles of trophy-winning saltwater Bass fishing, Lake Okeechobee is one location you will definitely want to visit if your intention is to reel in some of the biggest Bass in Florida.
This calm and picturesque lake is perfect for boat charters, or if you would rather you can keep your feet firmly on the ground and enjoy some of Flordia's best shoreline fishing.
Multiple resorts, campsites, charters, and guides can be found dotted around the lake, to suit all needs and budgets. Lake Okeechobee is featured in most major tournaments (including The Bassmaster Elite and FLW Tour) and boasts all of the amenities to help you catch and reel in prize-winners time and again.
Catch of the Day in One of the Best Places to Fish in Florida:
Sailfish

Cobia
Dolphin (Mahi Mahi)
Snook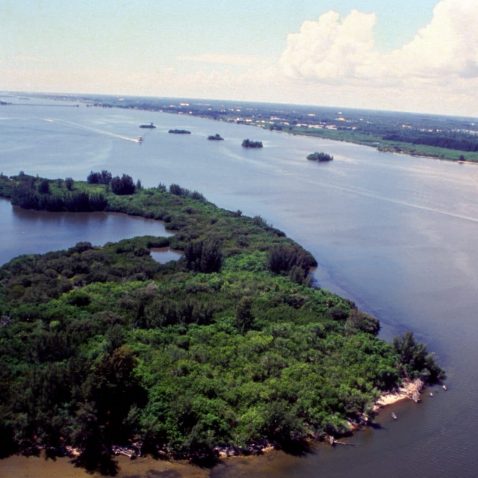 Known commonly as the "Sailfish Capital Of The World" and famous for its legendary snook catches, Stuart is the perfect fishing location if you're looking for variety.
So much so, in fact, that while you're here, why not enjoy a walk along the "riverwalk" to make the most of the stunning surroundings.
– Off Shore
With the gulf stream only 10 miles offshore, big game fishing is easily accessible on both a half-day charter or a full day taking you that little bit further out. Catching anything from;
Wahoo
Sailfish
Mahi Mahi, as soon as you pass the inlet, any big game fish is within reach.
Stretch yourself to an east side 10 to 12-hour deep sea excursion and you will find yourself within reach of Blue Marlin, Yellowfish Tuna, and even the much-prized Billfish.
Prefer more extreme deep-sea night time fishing? Some captains will offer special deep-sea swordfishing charters.
– Inshore
You don't have to go far out to find excitement, in fact, many choose to stay further inland within "sailfish alley", and with a competent captain you will easily land yourself 10 to 15 sailfish within a single day.
Likewise, St Lucie, the Indian River Lagoon, the docks on either side of Sewall Point and even Hells Gate, will all have you sinking your lines within minutes, boasting a variety of species on offer including;
Permit
Snook
Bonefish
Redfish
Flounder
Sheepshead
Speckled Trout
Seasonal Tarpon
Black Drum and many more.