Chapter 1
Naples Fishing Pier, Southwest Coast of Florida in the Gulf of Mexico
Catch of the Day Best Places to Fish in Florida Without a Boat:
Snook
Sea Trout
Spanish Mackerel
Pompano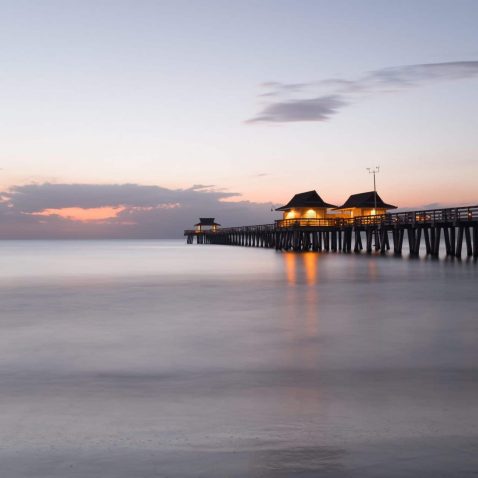 Naples Pier, Originally constructed way back in 1888 as a passenger and freight dock is now one of the best fishing spots for locals and tourists alike.
Stretching 980 feet into the Gulf of Mexico with multiple washing stations, bait shops, and surrounded by 100's of miles of beach to explore, it is really no surprise that this is one of the best fishing spots in Collier County.
Local anglers tend to recommend the use of a light spinning gear reel and a collapsible rod (it's easy to carry), plus live shrimp bait to catch Mackerel, Snook, Pompano, and Sea Trout. If you venture into the local bait shops be sure to ask them about the 'pink lure', a local legend in its own right designed to help you get that rod twitching.
If you're lucky enough to be in the area during the cooler mornings or evenings, you will have the opportunity to enjoy the magnificent views of the sunrise and sunset over the Gulf of Mexico. Naples Pier is one of the best viewing spots to take in this natural beauty.
While there, it is also possible to spot Stingrays, Dolphins and even the occasional Shark in the 20ft waters surrounding the pier. Watch out for Pelicans though, who are known to steal fish right off the line.
Catch of the Day Best Places to Fish in Florida Without a Boat:
Redfish
Sheepshead
Yellow Tail Snapper
Flounder
Stingrays and Sharks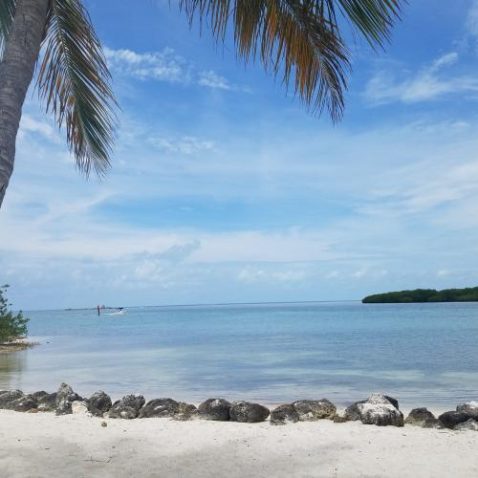 Once only accessible by boat, Lovers key is as nice as it sounds, one of the most beautiful destinations for weddings honeymooners. Fishing, on the other hand, even better!
Surrounded by stunning views and accessible by a short boat or tram ride, Lovers Key will undoubtedly see a variety of fish like Redfish, Sheepshead (as big as 24inches), Flounder, Yellow Tail Snapper, Stingrays and even Sharks breaking water for you at Big Carlos Pass.
The Pier, located on the south end of the main barrier island offers complete peace, seclusion, and privacy from park-goers. While still providing you with a purpose-built shelter to escape the sun and cool down.
Just like Naples Pier, the locals choice for bait is once again live Shrimp, just be sure to not place the whole shrimp on your hook as local fish species here will put up a fight and gladly steal the bait from the line.
You can also catch the live bait yourself by casting a net, keeping an eye on the tide and biding your time. You will find the most success between the months of September and November in saltwater fishing.
While you're there don't forget to check out the south end of the park at New Pass, as well as the grass beds at the north beach, Imperial River and of course Estero Bay too.