Catch of the Day in One of the Best Places to Fish in Texas
Largemouth Bass
Crappie
Catfish
Chain Pickerel
White & Yellow Bass
Sunfish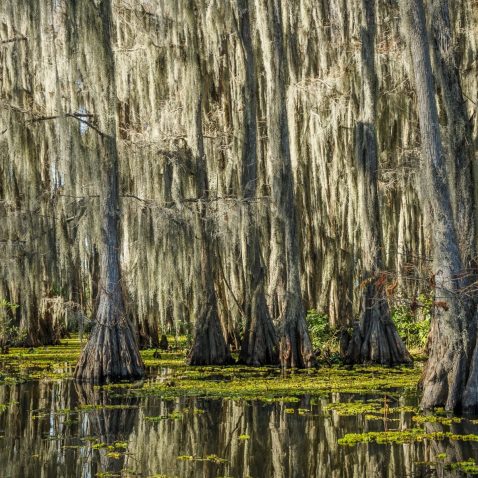 Being the only natural lake in Texas, Caddo has a massive variety of fish, which is no surprise given that it spans a vast 26,800 acres, reaching maximum depths of up to 20 foot.
Largemouth Bass is common stock at Caddo, setup, relax, and it won't be long before you are breaking water with trophy-size Bass (over 8 lbs). If you're looking to challenge yourself, then the current trophy-weight was caught back in 2010, weighing in at 16 lbs.
The best time to fish for Bass would ideally be spring, with the most successful month being March. If its Crappie you're after, then a visit during winter into early spring would be ideal, White Bass can also be found during this period, where the water features a current. Chain pickerel can also be found on occasion; the best habitat to fish is around the submerged aquatic vegetation. Sunfish and Catfish are late spring.
Caddo is a highly active lake, with a large stock, sure to keep your rod twitching throughout the day.
Chapter 2
Choke Canyon Reservoir
Catch of the Day in One of the Best Places to Fish in Texas
Largemouth Bass
White Bass
Crappie
Blue
Channel & Flathead Catfish
Bluegill & Redear Sunfish
Alligator Gar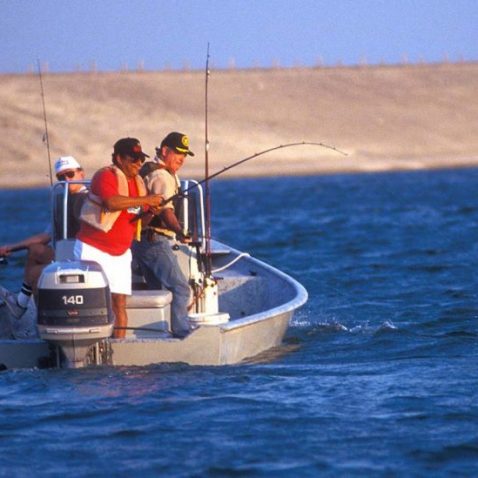 Located just a short drive from San Antonio, Choke Canyon Reservoir is one of Texas' highest-rated big Bass lakes.
Surrounded by state parkland, the breathtaking scenery is sure to help you forget the stresses of modern life during your time here. Due to a lack of commercialization, Caddo is something of a hidden gem compared to more typical big Bass trophy lakes; probably in part due to Caddo not hosting any of the larger televised tournaments.
There is plenty of natural wildlife to be found at Caddo, from Hogs to Turkeys and even Alligators. With lush vegetation of Water Stargrass and American Pondweed, but if it's Largemouth Bass you are after; then you will find the most success during the spring, fall and winter months as the summer heat can make it more of a challenge.
If you grab a GPS (or just google maps), then these are some hotspot co-ordinates to save for some of the larger catches.
28.500934, -98.265943
28.492169, -98.277059
28.525821, -98.356840
28.493876, -98.250242
These particular spots have produced 20+ lb catches. If you don't have a boat and can't reach these points, you can fish for almost anything from the banks around Mason's Point (28.481231, -98.374165) and 99 Bridge (28.523172, -98.388684).
Bait choice – Carolina rigged or pegged Arkansas Shiner Super Flukes, Watermelon Red Super Flukes, and Texas rigged and Berkley Motor Oil worms, watermelon pepper frogs (weightless). The best color for this lake is Watermelon. The dam side usually has relatively clear water, so natural color baits work best in that area as the water clarity varies between the dam and the bridge.